Bonang Matheba has finally broken her silence on Pearl Thusi.
For the last couple of months, Pearl has had a lot to say about Bonang, even revealing why they don't get along. 
The Live Amp host told Gareth Cliff in an interview: "It's a thing of finding out the stuff a person has been saying or doing without you even knowing. You know like a 'snake in the grass' type of thing, where you're like... 'Hawu, I thought we were indifferent about each other'.
"Because we were like kind of cool with each other, hanging out in London during that Pharrell thing and then break-ups happen and then you find out things from the people who shouldn't have told you about those things, and you're just like, 'Wow! You've dogged me so hard!'"
There was also that time when Pearl posted that spicy #AskAWoman tweet. Oh, and not forgetting that whole dress drama. 
Some people have even noticed how Pearl and her co-host, Phat Joe, constantly talk about, and throw shade at Bonang on their show on Saturday mornings.
Phat Joe and Pearl Thusi's obsession with Bonang is worrying. And @METROFMSA sits and allows them to bash another presenter every week

— Viwe Sobudula (@vsobudula) January 16, 2016
"Or keeping up with B" RT "@ShottaZee: Actually Phat Joe and Pearl's show must be called "The Diary of Bonang" show."

— Sasa... (@Miss_Mbasa) January 16, 2016
She is annoying Af RT @LebogangPirates: Pearl Thusi is annoying always on Bonang's case MetroFM should suspend her

— Pirlo (@Mpiloringo_) January 9, 2016
A fan, who was clearly concerned, took to Twitter and wrote: 
Hi @bonang_m I notice you are always silent on the shade @pearlthusi constantly throws at you.

— IG:Zoeystemela (@EllaStemela) January 18, 2016
Bonang's response:
@EllaStemela @pearlthusi thats like an old pair of leather shoes that I don't even know when or where I bought. SOO tired. Time 4 new ones 😌

— Bonang B* Matheba (@bonang_m) January 18, 2016
And, in case you're wondering, here's how Pearl feels about the whole thing: 
@PearlThusi you not gonna let Queen B get away with that shade are you?

— Alan (@alangabrielshaw) January 18, 2016
Beyonce shaded me? When??? https://t.co/s3nTE6IDIT

— PEARL THUSI (@PearlThusi) January 18, 2016
What Pearl is basically telling Bonang...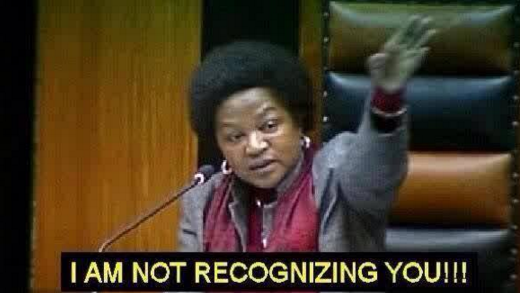 Image credit: Instagram