Marie Claire magazine seems to have started something with their #MCInHerShoes campaign, dedicated to Women's Month. The campaign, which is aimed at honouring women and creating awareness against abuse, features the likes of DJ Euphonik, Maps Maponyane, and Trevor Gumbi. 
As much as we love seeing men in heels, it was an awkward Instagram exchange between Bonang and Euphonik that caught our attention. The magazine posted a video of the DJ on the social network, which included a statement from him.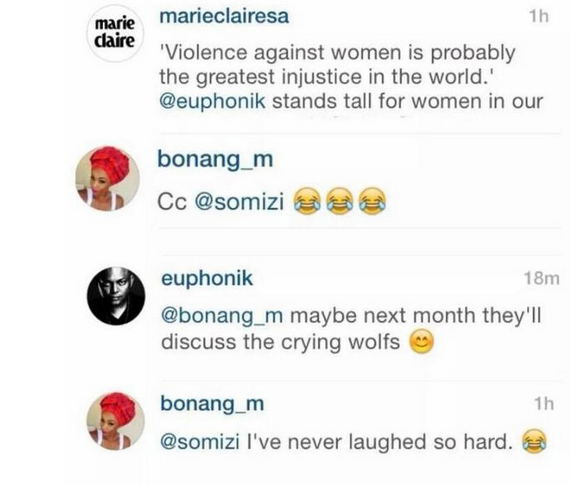 Yho! Euphonik then took to Twitter to leave this message: 
If you recall, Bonang claimed that Euphonik beat her up back in 2012. However, she later dropped the charges.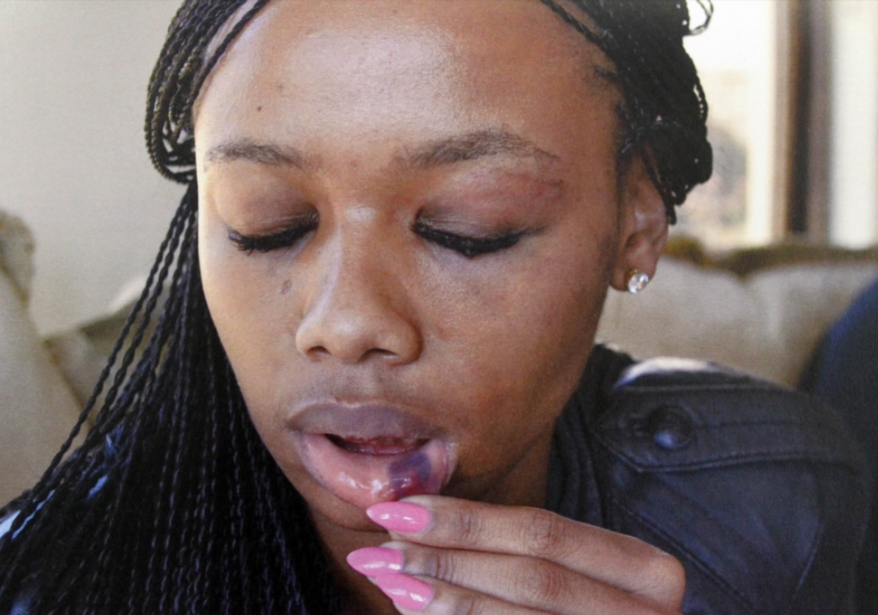 They have since broken up and Bonang has now moved on with Nigerian singer D'banj. 
Image credit: Gallo Images