It has not been
Cassper Nyovest's
week as he has been getting trolled for his The Braai Show With Cassper Nyovest numbers. Mac G took a swipe at Cassper on his Podcast And Chill series and it wasn't pretty.
Read more:
Cassper Breaks Silence On "Plummeting" Braai Show Ratings

What was first seen as a bold move when he took over from his nemesis AKA, on the
Braai show
, is now being seen as a mistake as the numbers do not match. The reason behind kicking AKA to the curb with his Braai Show was not revealed but if the intention was to pull in more viewers, then that plan might have failed dismally.
Phil Mphela announced weeks back when the show aired it's first episode that
Cassper's numbers did not match up to AKA's.

"Braai Show Season 2 numbers declined after debut. Just over 2.2-million on September 8th was the most watched episode for the whole month, meaning subsequent episodes pulled lower viewers. The new season is yet to beat season one's 2.8-million peak," reported Phil.
This left a bitter taste on not only Cassper Nyovest fans, but on the man himself. He did not buy Phil's reporting and so he broke his silence for the first time ever. "I'm not even gonna explain anything my dawg. You always have the answers in your tweet but fact is, I made Big Bank and my client is very happy with my service. Everywhere I go I meet fans who watch it religiously and there is talks of a rerun," answered Cass to a fan who asked him about this.
The fan reckons that load shedding is to blame for the low ratings but Cassper said SABC 1 is happy with the results and he got paid a lot of money.
Cassper even took a swipe at
Phil Mphela
and trolled him by calling him Uncle Phill.
But not letting him go easily was Podcast and Chill's MacG who trolled Cassper for the ratings on the show. "The Braai Show, I thought you will mention The Braai Show, it seems like no one is watching The Braai Show," said Sol. His partner in crime Mac G then said, "The numbers are bad, terrible."
After exchanging a few laughs and thoughts about the ratings, Mac G took another jab at Cassper, "The Podcast without Sol is like The Braai Show without AKA," he said.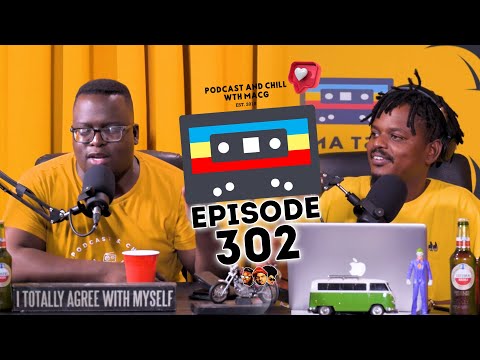 When Phil broke the news, Nota Baloyi also had his say, "Damn I really had such high hopes for the show. I don't watch TV though and I only pay my DSTV premium subscription to access big sporting games so I'm not the target market. I still think Refiloe should go join IdolsSA that'll be a perfect dignified transition out of music!"
Slik Talk also had the time of his life dragging Cassper but not only for his Braai Show but also his alcoholic beverage, Billiato. "So I just decided to bootleg Cassper Nyovest's show, 'The Braai Show.' I didn't wanna watch it on TV cause I felt like I was gonna be the only person tuning in. Apparently nobody watches this show," Slik Talk said. He then added that, "Cassper Nyovest is a terrible presenter. Nothing is interesting about this show. If you haven't watched it, please don't."
Cassper had a message for all these people and their supporters:
Read next:
The Queen Mzansi Dumps SK Khoza
Image credit: ANMG