Since the year has begun, our most prevalent celebrity entrepreneurs DJ Sbu and Tbo Touch have shown that there's no stopping them when it comes to their sheer hard work and street-smart, business-savvy hustle.
Not only are both stars juggling radio shows (ironically enough on the same radio station,) but they're also steadily building their brand empires brick by brick. As an individual, standing on the other side of the fence, these empires are steadily growing into legacies that, if managed correctly, could and will benefit many generations to come.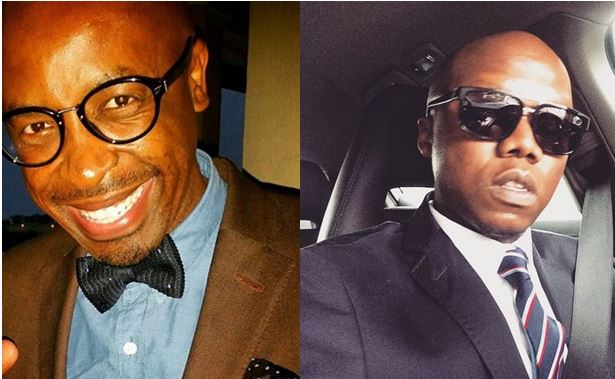 This past weekend I came to find out that Tbo Touch (Who my colleague thinks is the most international celeb in SA), like DJ Sbu has also ventured into the business of selling energy drinks. Touch, who revealed his energy drink, called Orgazma SA, this past weekend has encouraged many hard working South Africans to try his new product out. He claims it will revitalize one's energy when on a hectic study or business schedule. As many of you may well be aware, DJ Sbu has been pushing his Mo Faya energy drink as if it were his last dependable hustle.
But when looking at these two products I asked myself, which one is more appealing? DJ Sbu's energy drink or Tbo Touch's? I think the first thing that I consider isn't necessarily the price, but rather, which one empowers the community more?
You have to give it to Tbo Touch he's a man with a clear vision and has stuck to his business mandate of selling an aspirational life of luxury. Though I've only been aware of his energy drink for a couple of days, from the outside looking in it's clear that his product is all about "le good life".  The brand is all about popping bottles and riding in expensive cars, as seen on his Instagram account this past weekend when he picked up Cassper Nyovest (Who just  dropped a new single) and Riky Rick in a convoy of luxury cars with number plates that were branded with his energy drink. Don't get me wrong, there's absolutely nothing wrong that though; energy drinks are fun products to consume after all.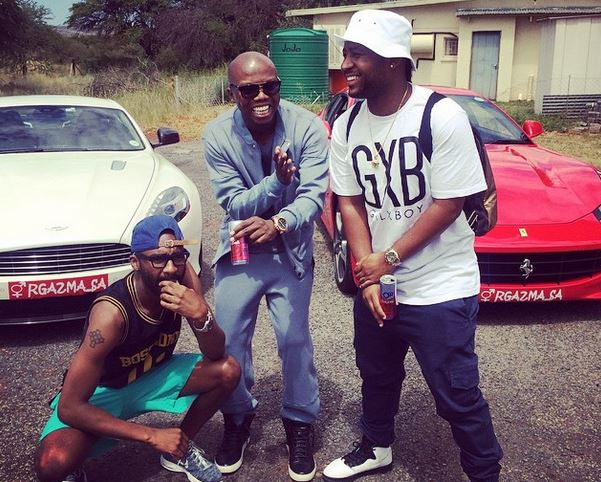 However, DJ Sbu's energy has steadily become more appealing to me not because it's a DJ Sbu product but because, in some way he has marketed it as a people's product. It may be a product started by him but it is ours as South Africans.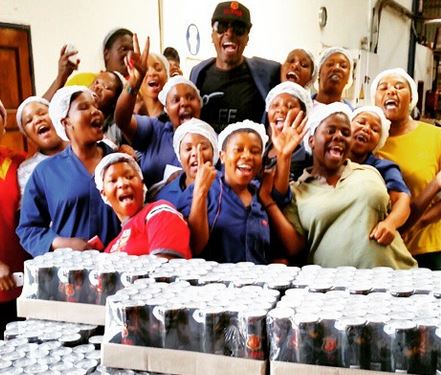 Also, with Tbo touch I get the feeling that he's somewhat pushing exclusivity whereas DJ Sbu wants his new product to be accessed by many. Whether it's a small spaza shop eMlazi or a lavish club in Joburg, it's for everyone. By the looks of things South African communities are already gravitating towards his energy drink as township garages, tuck shops and even car washes are demanding his product.

So which energy drink is more appealing to you, DJ Sbu's or Tbo Touch's?