There is always two sides to every story and this situation between
DJ Zinhle and Lerato Kganyago
is proof of that. Yesterday we reported that DJ Zinhle revealed she did not get invited to
Lerato Kganyago's
"wedding" to Thami Ndala - but we now know that it was not a wedding. Calling her out on her lie is Lerato who spoke to
Mac G on his Podcast And Chill
series and she explained what happened.
Read more:
Zinhle Reveals Real Reason For Absence At Lerato's Wedding
On the Honey TV talk show, Talk With Toke Makinwa,
Zinhle shared that she was never invited to Lerato Kganyago's wedding
and she did not know that she was getting married.
"One, I didn't know she was getting married and two she forgot to invite me," Zinhle laughed.
This did not sit well with
Lerato Kganyago
who called Zinhle out on her lie and said she did invite Zinhle to her "celebration" but she did not get a response. Lerato claimed that Zinhle is opening up a can of worms by continuously speaking about this.
Lerato claimed that she invited
DJ Zinhle
only and not the other girls because of loyalty.
"That left a very bad taste in my mouth because Zinhle and I are like sisters. I was disappointed of the fact, she actually even answered that question...my manager actually sent me the clip and that's like half truth, you know what happened. She does say she was invited, but what happened after that or before that is the question... At that time because my friendship with all the other girls was like just a bit offish, she was the only one I invited, because she is my girl and I've always been loyal to her and I'll always be loyal to her."
She then explained that everybody in their group of friends were going through a very rough patch but to her it felt a bit offish. So she explained that she feels as though she could have expressed more openly. Lerato then clarified that it was not a
wedding
at the time but it was more of a celebration, "I distanced myself from everything else. It wasn't even a wedding it was just a celebration, I still didn't have my traditional wedding or a white wedding it was just a celebration."
Lerato then added that she sent Zinhle a DM telling her what she was planning to do a private event and that she should pull through. But the team asked her why did she not send a WhatsApp message at least because they are friends but Lerato said she probably should have.
"What I wanna say is her and I have gone through so much, and as a friend I've been so loyal to her, and she respects friendships and ex friendships that much that when she answered the question, I was like now you are opening up a can of worms, and you are telling your side of the story, and its like half truth, and now people are gonna start speculating, and we are trying to be in a good space as friends because nobody is perfect."
In conclusion Lerato said she is not a perfect friend and neither is Zinhle. But she said she would take a bullet for Zinhle.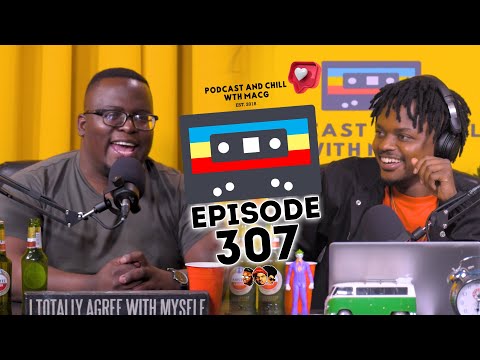 Read next:
Somizi Teases New Bae With Raunchy Snap
Image credit: ANMG