We thought everybody loved DJ Zinhle's saucy vacation pics from Mauritius but one fan clearly had an issue with her snaps!
Seems like Janu-worry has people worried about two things: their budget (or lack thereof) and DJ Zinhle's
vacation pictures
. Sis has been sharing on the 'Gram for the past few days!
However, not everybody is enjoying her pictures. One concerned fan took it upon themselves to photoshop DJ Zinhle's revealing Mauritius vacay pics with more conservative clothing.
DJ Zinhle found the whole thing hilarious and posted the photoshopped pics onto her Instagram stories. Zinhle's beach vacation
wardrobe
consisted of nothing but eensy-weensy two-piece bikinis (as one should be wearing on vacation). But instead of joining the crowd of admirers, a fan covered Zinhle in scuba gear and placed her in a boat to hide her ass-ets.
Take a look at the updated vacation pictures: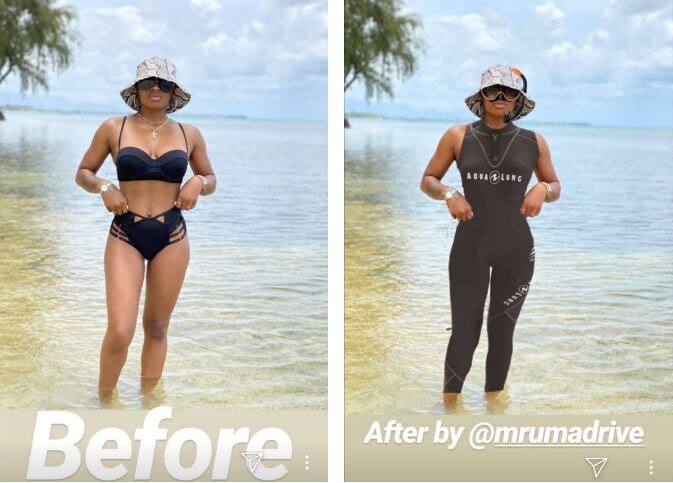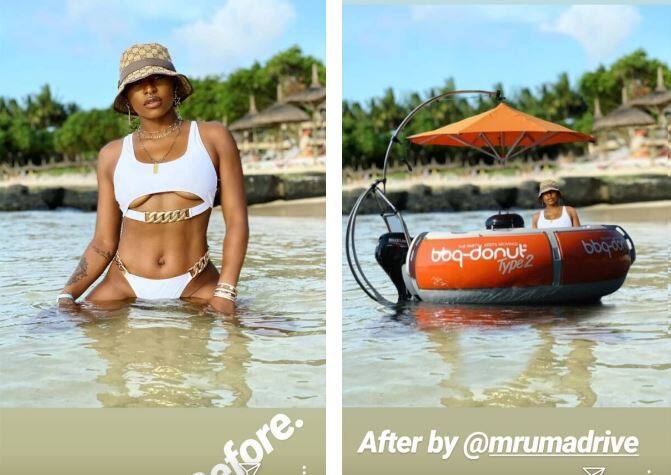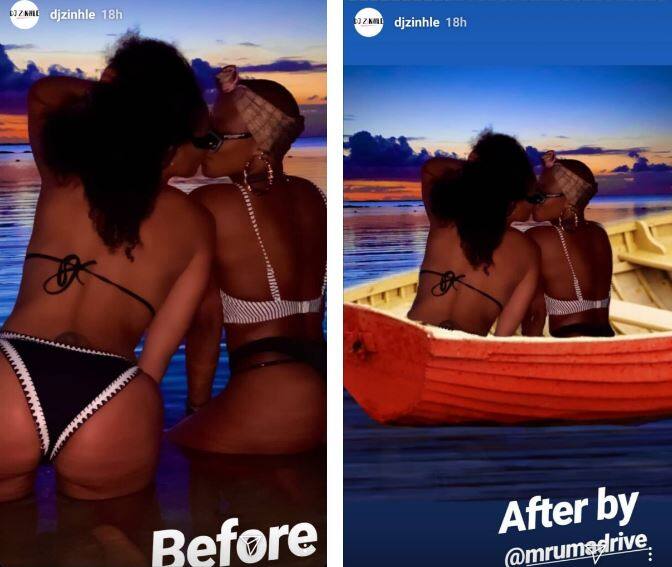 Pearl Thusi And DJ Zinhle Are Friendship Goals!

DJ Zinhle proved she had a sense of humour when she laughed off the hilarious photoshop job. But we wonder if the retoucher of these images was doing this to be funny or to throw a subliminal hint about women covering up?
Food for thought, we guess.
Read next:
Skrr Skrr! Riky Rick Shows Off His R1.5 Mill
...
Main Image Credit:
instagram.com/djzinhle