Award-winning author and activist
Jackie Phamotse
, is well known for her strong opinions on issues relating to women, children, rape, and other social issues affecting the nation.
Jackie gained the attention of many after releasing her book
Bare: The Blessers Game
, which garnered a lot of traction online and hatred in the process. She coined the term
"The Hockey Club
," an organization of the ultra-rich where they live an underground lifestyle by spending copious amounts of money on women and men. This involves wild sex, overseas holidays, luxury shopping, fancy cars and overall exotic living.
The author recently had a sit-down interview with YouTuber and influencer
Lungelo KM
on his podcast Engineer Your Life, and she kept us on the edge of our seats as she tackled numerous controversial topics.

Jackie did not mince her words when she alleged that only 30% of SA influencers are coining it from their brand partnerships and the rest are selling themselves to the ultra rich men , most of which are not even South African in exchange for beastly sex.

Apparently this includes BDSM, sex that involves faeces on the influencers face and much more explicit intercourse. "Women would rather have sex on a yacht in a private island than Sifiso's back room. It is everyone's dream to have that kind of access," she said

Jackie emphasizes that she has authored 8 books about this topic as she is a social activist and wants the vulnerable to get into life knowingly and not be lured into the abuse it comes with.


Jackie also briefly mentioned the ongoing court cases that came to light due to the content in her books/tweets, and she couldn't discuss them, specifically the one involving the
Kumalo family.
Moreover, the author claimed that some celebrities live different lives than what they portray on social media. "There are probably 20 DJs in the country that are making money and most of them are amapiano DJs. The rest they are trying, it means they are living from paycheck to paycheck with two gigs maximum," she said.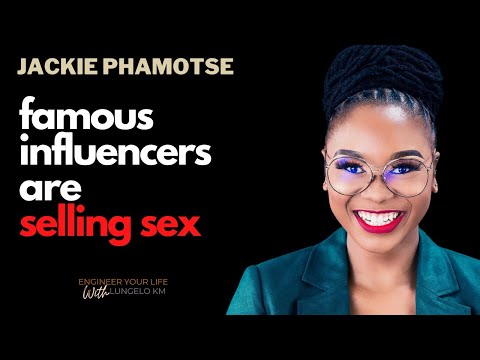 In 2020, the self-proclaimed former "slay queen" left tongues wagging after she claimed that some celebrities
use snakes and dark magic to accumulate wealth
. Although she did name and shame, people were quick to draw their own conclusions and started accusing other celebs.
According to Jackie, not all rich people live like this, but they will make you believe that they have gigs, endorsements and that they make lots of money which is allegedly not true.

"For example, when we talk about environments, in people's houses, from the gate, something is poured at the gate. By entering the place you have inherited some kind of umuthi (black magic). When you get into the house or the yard itself. There are things in that yard that have been planted that you don't know, you inherit that. If somebody has died, and something was done to him, you inherit that and this is way before you have sex,"


"In a lot of these big houses, there are a lot of rooms people don't go into. There are spaces that are not occupied and you are not invited to. For example, if you go to a person who has a snake in the house. Its either they keep it in a locked room or a coffin. These coffins are usually in the backroom or a room that no one doesn't enter," she claimed.


Image Cred: Twitter