Thereafter, she continued to post images via her Instagram sharing her baby bump and the various fits she is now wearing as an expecting mother with two children already. While Khumalo has not confirmed who the baby daddy is, it has already been strongly rumoured that she is expecting with yet another soccer star.
However, this time, it happens to be former Kaizer Chiefs player and retired soccer star, Mthokozisi Yende. The two have kept their relationship "private." But when looking at their "residential" images on their respective social media, it is clear that the two are either neighbours or expecting parents.
Kelly Khumalo seems to miss drinking
Kelly Khumalo is the face and suggested owner of the gin beverage, Controversy. Moreover, during
the last season of Life with Kelly Khumalo
fans got to see how Kelly had turned to alcohol to deal with all the drama in her life.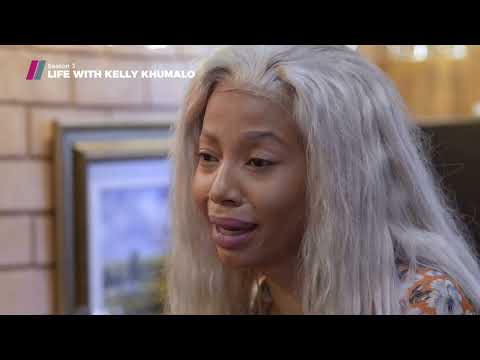 However, since announcing her pregnancy, it is safe to assume that Khumalo has not had a drink since confirming that she was expecting her third child. A fact which seems to have led Kelly to reflect on the behaviours of people around her that drink in her presence.
Khumalo suggested that she "can't stand drunken behaviour.' However, she did also highlight that this might just stem from the fact that she is jealous that she cannot drink at the moment.
But the post soon turned motivational. This is as the comments on the post came from alcohol abusers who have turned a new lead. As such, they have recognised how destructive their behaviours were when they were still drinking.
Zandie Khumalo and her sister Kelly Khumalo recently rekindled their broken relationship and it is blossoming. It seems Kelly's pregnancy has just clinched the deal as Zandie is ecstatic about the baby on the way.

Read More: Kelly Khumalo Rubs People The Wrong Way

The songstress told Zimoja Lezinto that she couldn't wait to be an aunt again. "I am elated, the baby couldn't have come at a better time," she told the outlet.

Zandie said she was hands-on in raising Kelly's two kids, Christian and Thingo, "I was very hands-on in raising both Thingo and Christian. So, I would love to do the same here, however, I know it will be a bit tricky since we are now based in different provinces and now have my own family, but I will definitely try."


Image credit: ZAlebs