As usual, it was another episode of
Podcast and Chill
with
Mac G
and it was lit. This time around he had singer/songwriter
Kelly Khumalo
as his special guest and the host didn't waste any time getting into the juicy stuff.
Read More:
Mam Mkhize: Stop The Pull Down Syndrome
Mac G asked her about the state of her
relationship with her sister
and
Kelly
had this to say:
Can this be about me? I've been telling a lot of people who interview me, any platform from now on, going forward is about me, myself and I. I will not spend any second of my life talking about people that don't matter in my life and talking about things that don't complement my life or me as an individual or my career. So I'd like to focus on things that are about Kelly.
Once Mag C saw that Kelly's relationship with her sister was a no go area, he asked about the kids.
Read Also:
LootLove Shares More Memories Of Her Late Baby Brother
They are growing and obviously becoming individuals. It's beautiful to watch and also very challenging because they are able to challenge me as a mother. I've raised quite confident two beautiful human beings.
She said, addressing his son's relationship with his celebrity dad, implying that he is an absent father.
"Is that person willing to be present?"
Asked Kelly. "
I'm not going to be the person to push someone to be a present father that they supposed to be. I'm not lacking anything, my son doesn't lack anything. So I'm not going to be that person who runs after people as if I have to beg them to do what is right." So you saying
his father
hasn't reached out yet?
Asked Mac G.
"No. Even salt does look like sugar sweetheart. If he doesn't reach out what would you do? It requires a lot, she said. It requires owning up to past mistakes. It requires amending. Not just to me but to my family as well." Replied Kelly Khumalo.


The next question was about her failed relationship with Chad.
What happened with your last relationship with Chad?
Was the what the host asked.
"That would have been the worst mistake of my life. Father thank you for saving me."
Said Kelly.
"It would have been the worst mistake of my life and thank God I didn't make that mistake. I would've been stuck with a man who is highly insecure and needed a lot of growing up to do. Who needed a lot of healing to do, needed a lot of self-love to do and that was slowing somehow being transferred to me."

The talented singer then revealed that she's the one who ended their relationship because he was insecure.
"She called it off. You know being insecure about friends, I have a lot of gay friends, being insecure about my fans."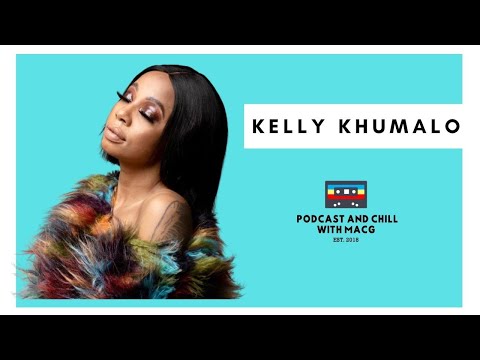 Main Picture Credit: Kelly Khumalo Instagram Account
Read Next:
Dawn Thandeka King Addresses Pregnancy Rumours