One thing you should know about Kevin Hart, is that Bill Cosby, along with several other legendary comedians, is one of his heroes. With all the animosity that has ensued, following a string of sexual allegations that have been laid against Cosby, Kevin has somehow managed to duck and dodge the opportunity to comment on his hero's status. That was until this week. 
Kevin was profiled by The Hollywood Reporter in an online interview (That goes to print on the 23rd of January) and he finally had the opportunity to share his thoughts on the controversial Bill Cosby saga. 
We've seen a lot of stars jump to Cosby's defence, and several others attack the man in a not-so-subtle manner. Kevin did neither, declaring that whatever he does in his personal life doesn't detract from the admiration he has of him as a hero and a comic legend. His first comment was "Right now, it's a lot of speculation" 
He adds, 
All I can do is just say my prayers, and my wishes go out to all of the women who are potentially involved. His personal life has nothing to do with me. I can't control it. I will never try. It doesn't stop me from being an admirer of his work. His work and his personal life are two separate things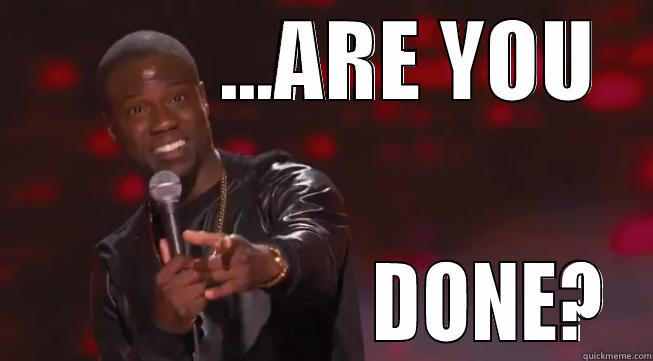 That's all, Kev? 
That's about as professional an answer as you'd expect from a public figure who clearly doesn't appear to want to take sides. I'm a massive Kevin Hart fan, but I think this answer was a bit "on the fence". He clearly admires Bill Cosby and doesn't want to get caught in some bad PR if his opinion turns out to be wrong (Whatever it is)
But I'd love to see some of these celebrities be a little more forthcoming with their answers. "If he's a rapist, he should go to jail" or "I don't think he did it and I'll support him until I hear otherwise" are two more apt responses. 
Do you think Kevin Hart should have given a braver answer?