In an interview with eENA, Khanyi made sure to acknowledge the plight of darker talent. "If you are dark skinned, you need to work harder to make yourself stand out and unfortunately that is the business," she said.
In Pearl Thusi's defence, Khanyi explains that she sees where she was coming from but notes that Pearl couldn't articulate what she was trying to say. "She wants serious roles where people can take her seriously and get into movies where she can get a meaty role," explains Khanyi. "But if you are serious about your craft, you will actually work yourself into that role", Khanyi continued.

Khanyi is no stranger to haters. She recently made a big splash clapping back for her skin lightening. Khanyi admitted that 90% of her appearance is clinically enhanced today.

Khanyi got very blunt with her opinion. "In entertainment, it is about looks!... In our industry if you want to succeed, you need to look a certain part..." explained Khanyi. "Let entertainers do what they do... if you need to make your nose straighter, then that's what we do because we work with aesthetic companies and we need to look the part" she added.
Watch the full interview below: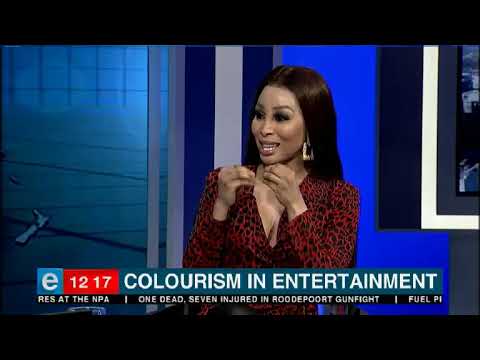 Read more:
Pearl vs Bonnie go for Round 2
Khanyi snaps at her haters
DJ Zinhle's winter fashion essentials
main image credit: Real Talk With Anele