Lasizwe Dambuza
has made his dating life one of the biggest, "Is he, is he not," questions on social media. Every other week, the leading YouTuber has to face dating claims. Some of these dating claims are overtly untrue, and seemingly also endorsed by the digital content creator. While others seem to have more credibility. Specifically, his rumored relationship with fellow YouTuber and "type" Jabu Brown.
Lasizwe linked with Vusi Nova then Mohale
If you have been on social media in recent months, we all know that Lasizwe and former idol, Somizi Mhlongo do not see eye-to-eye anymore. This is after Lasizwe suggested that Somizi began to give him the cold shoulder when he allegedly began to realise that Lasizwe was becoming as big a star as he is. The star revealed that on his YouTube series Drink or Tell The Truth with Ntando Duma. An episode that is currently sitting with over 1 million views.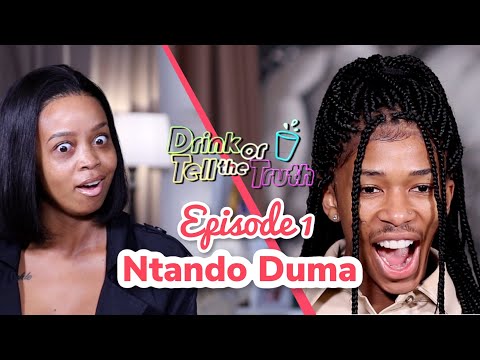 Therefore, it rang as ironic when most of the men that Dambuza has been linked with in recent months are all associated with Somizi. First, it was the allegations that Lasizwe was hot-in-the-sheets with Somizi's newest best friend Vusi Nova.
A matter which both parties rubbished
.
Not long after that matter had died down, Lasizwe was then linked to friend and estranged "husband" to Somizi, Mohale Motaung. Rumors which were only fueled by the two when Lasizwe made it into the Forbes 30 Under 30, and both parties revealed getting flowers, which were believed were from each other.
The two continued to fuel these rumors when Lasizwe had Mohale be part of his recent Celebrity Netball Match team. But, honestly, it does seem that the two are just "sisters" who are helping each other heal following each being burnt by Som-Gaga. More so as Sweerie seems lately to be propelling other gay personalities into the mainstream.
Lasizwe forced to delete alleged boyfriend on Insta stories
Seemingly, it has happened again. On Friday, 17 June 2022, Jabu Brown took to his social media to celebrate his 40th birthday.
A revelation which would mean that Jabu is 17 year older than Lasizwe. A fact which corroborates Lasizwe's previous sentiments that he prefers older men, along with the fact that he has a type following the tragic and public end of his relationship with Asiphe Awonke Piliso.
This is as Lasziwe decided to delete his birthday post dedicated to Jabu following Musa Khawula screen grabbing the doting Insta stories that Lasizwe posted of him and Jabu sharing what is clearly a romantic moment. Never one to shy away from a scandal, Lasizwe then took to his Instagram stories to suggest that he and Jabu are just "friends." But the real question then becomes, "Why delete the story?"
Image credit