So, you know how Twitter is brilliant for news updates and finding out tidbits of information you might not have known previously? This morning people were dropping some serious "knowledge" bombs on the T'web, talking about how presenter, Luthando Shosha was homeless for about three months of her career. This was absolute news to us, and, seeminly, to her! 
This was one of the first tweets that began spreading the rumour: 

That's a pretty big claim, especially if it's not 100% true. Loot was having none of this nonsense though. Sure, celebrities don't always respond to every ridiculous rumour that is spread about them, but this time around Loot Love had to clear the air.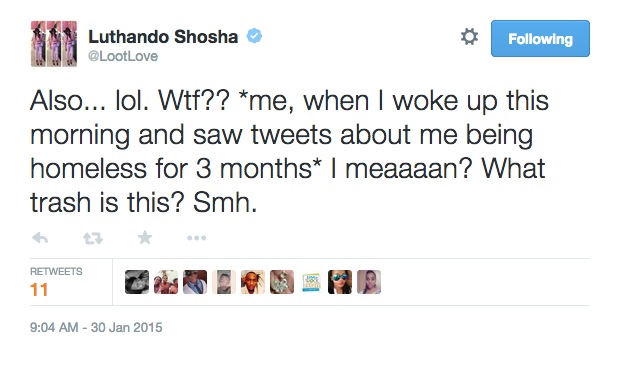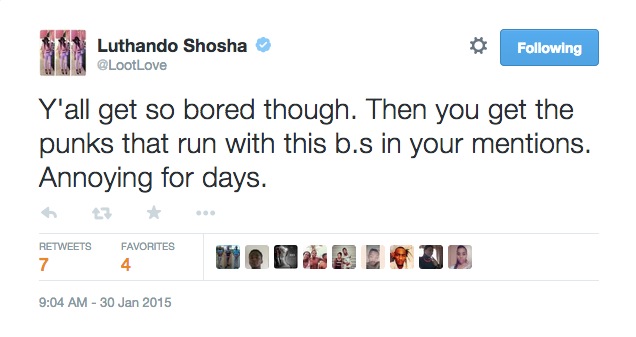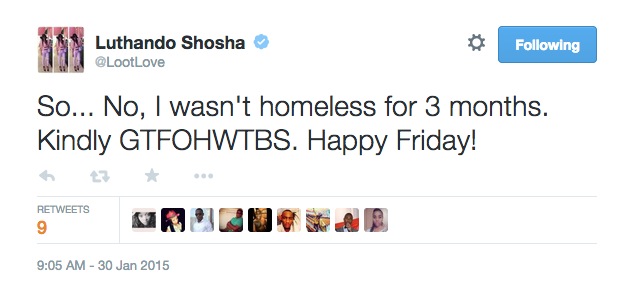 Talk about clearing the air, eh? Just in case you're wondering, that long abbreviation stands for Get The Funk Outta Hear With That Bull Sheesh.