MacG and his podcast team came under fire when a clip from an interview he did with Ari went viral. People called MacG a misogynist who does not respect women and they took it back to his previous remarks.
Monday afternoon episodes are basically a recap from the past weeks episodes and MacG wanted to address the
Ari Lennox issue,
"How the f*** did we get here?" asked MacG who said he spent the weekend with his son and was not aware what was happening on social media.
MacG said the interview was done last year and he was very sceptical about doing it. MacG said her record label contacted the producers of Podcast And Chill to do the interview but at the time he did not even know who Ari Lennox was.
So he agreed to do the interview only because she
collaborated with Nasty C
on a song and the SA music scene knows who she is. She he went through her music and stumbled across a song where she spoke openly and freely about sex.
"I've never seen a woman so liberated and talk about sex like she did," said MacG.
MacG then said her team asked them to remove some parts of the interview which they did, but they did not ask to remove the part where MacG asked her the sex question. Which made them think her team was okay with that clip being shown.
MacG then tried to justify himself by saying he read the room and saw an opportunity to ask Ari that question. He said if it came to Oprah Winfrey, he would not ask her such a question. But he acknowledged that he always asks people the 'who you smashing" question.
Sol Phenduka
said although he understood where the question came from, he said he would have worded it differently than the way MacG did.
MacG then pointed out that the podcast is at war with their competitors which could be radio. He said the radio industry wishes it could get the numbers that they have.
"The moment a platform like us exists, it's a threat to them. It wasn't a threat at the beginning because if you're a chiller who does not just watch the snippets, you would realise that's how I talk, from way back," he said. "If Podcast and Chill exists and there are 10 more other podcasts, that means radio is dead."
MacG
then claimed that the radio big bosses approached him to do business on condition that he stays off YouTube or they buy his podcast which he said no. He then alleges that these same radio big bosses are paying Twitter influencers to bash and cancel Podcast And Chill.
But with all that said, MacG admits he could have asked her that question differently.
Watch the episode below: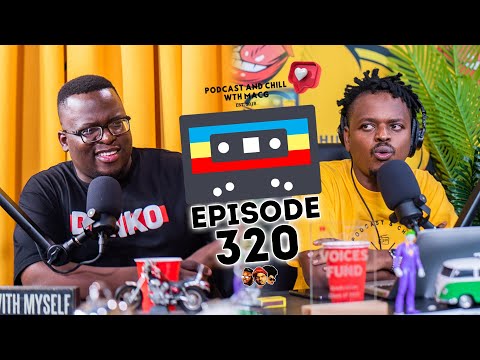 Ari Lennox promised to never set foot in SA following the backlash she received from MacG's supporters.
Read more:
MacG's Girlfriend Comes To His Defense
"I'm just like, why was I on a call full of people? Why didn't anyone intervene? And why wasn't parts of of the interview destroyed like the team promised? Why did it happen to begin with? I just feel slow and ambushed and blind-sighted," she said.
"But fuck it! I don't want anyone feeling sorry for me. I'm tired of the narrative. Exhausted. I'm good I promise. But as for interviews I'm not doing them anymore. There's enough lives and interviews out there already."
Read next:
Hlomla Dandala Comes For Cassper
Image credit: Instagram