We've been chasing after Maps Maponyane for a long time, in the attempts of hooking up an interview and we're pleased to say we finally managed to sit down and get it done a few weeks ago. We chat about the star's career, his clothing label, his father and plenty more in this in depth interview! Let's get straight into it!
Welcome to ZAlebs (Finally!) Maps. Let's start with your name, why did you go with 'Maps' as your nickname and not your full name, Masego?
Well it's something that caught on when I was in Primary school. My surname is Maponyane and some guys would make fun of me because they couldn't pronounce it so they would say :Mypunani". So because of that I was just like, "Nha guys if you're going to be making jokes like Mypunani, let's keep it as Maps."
Also, when I was getting into the industry, I was Masego. People would ask "Masego who?". I didn't want my career to have any affiliation with my dad's because we do completely different thing, so I figured that Maps is a name that could stand on its own. 
Speaking of your dad, how does it feel to be the father of legendary footballer, Marks Maponyane?
It's great, I've been very fortunate in terms of learning a lot of things and getting a little bit of head start in terms of how I should deal with things within the lime light. As well as that, my dad's experiences have taught me how to deal with people and how to just behave and be motivated. I've also learned how to be able to conduct myself in public and with the media. My dad is a fantastic man. He's generous and always has time for people and it's been an honour to have him around.
Will you see the six pack of the son of Marks Maponyane @s_maps check out SA sexiest Man @sportat10tv pic.twitter.com/zSBUaNOwa5

— Thomas Mlambo (@thomasmlambo) April 23, 2014
Why didn't you choose to follow you dad's footsteps and be a soccer player?
While growing up soccer was something that I wanted to do for a very long time, it's still my passion. But it got to a point where I started losing that passion for football because everyone was putting that pressure on me to try and be exactly the same as my father. I'd play well, but I'd always be told "Your dad would have done more" so it felt like my efforts weren't good enough and I lost the passion. It made me realise that my dad has forged his own path, so why can't I do the same? That's how I ended up where I am now.
Tell us as to how OCD came about?
OCD was my men's wear collection last year for Augustine. I just came on as their creative director and head designer. All that came from me looking at their suits and realising how much potential they have and what was missing and what I thought they could do better. After saying all of these things to them they agreed to talk and we reached an agreement and that's how OCD came about and that was an incredible period for me. I'm so glad I took the risk and I'm happy with the response. I had over nineteen reviews and there wasn't a single  negative one!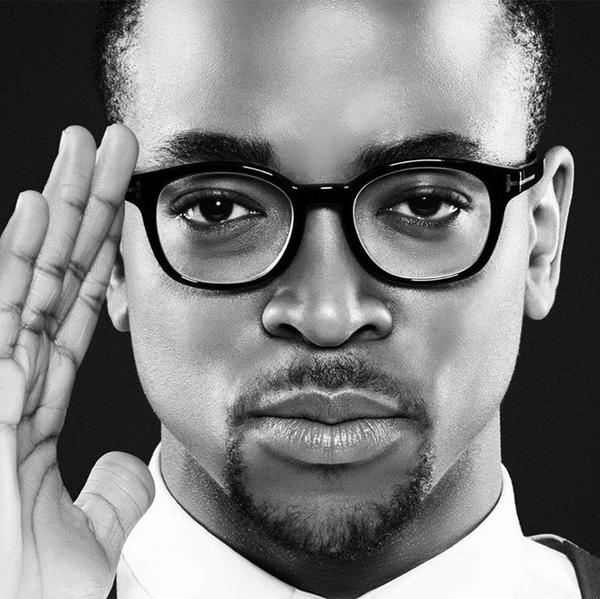 You're quite the fashion-conscious man. How did it feel to be named runner up in GQ's Best Dressed in 2011?
It was a great feeling hey. It was really insane for me, because I've always been a GQ fan and in 2010 my friend invited me to the GQ best dressed awards. I was there and I was looking at everyone, I looked at my friend and I told him that I'm going to be on this list one day. Later that evening I met the deputy editor and the fashion director, and I told them that they don't know me but I'm going to be on their list one day. A year later and I managed to almost top it!
Are you ever going to work more closely with GQ Magazine?
Yes most definitely! I'll actually be hosting a few of GQ's events this year and to be honest I'm really looking forward to it because GQ is such a well known, quality brand.
Do you have any future plans for this year?
I'm focusing more on my acting, I'm dropping a lot of the modelling stuff. I've actually just got a call for an audition from my favourite director Akin Omotso, and I got the lead role in his movie. We just finished shooting it, Nomzamo Mbatha also stars in the movie and it will be released next year February.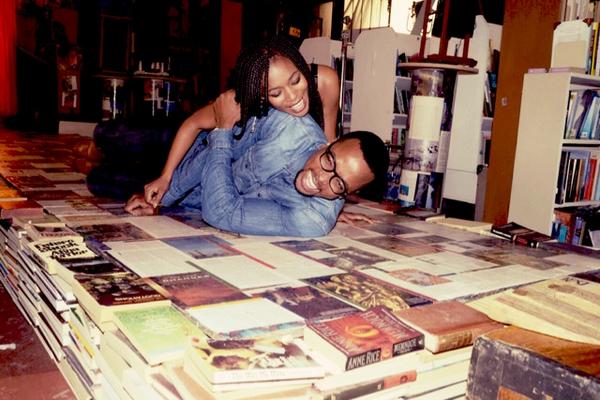 ​
How do you handle kissing scene and love scenes?
Well, to be honest, they are terribly awkward. Imagine being in a room and there has to be the intimate moments. You have cameras and seven men in a room saying: "Ok now kiss and separate, now a little bit of more passion, look her in the eye, now move away".
Sometimes we would do the love scene and they would tell you to hold your lover down. You know it just didn't feel normal because with me and Nomzamo we didn't know each other very well. It was kind of weird for us, but we decided to get to that point in our minds where it's about the characters.
Is it true that you dated Nomzamo Mbatha?
Hahaha…are you telling me that I'm dating Bonang, Nomzamo and Boity at the same time [If you believe the rumours]. I'm living the life, but it's not true it's just a rumour. Me and Nomzamo shot a movie together so we were together like every day, and we became cool friends and everything and now we just hang out.
And there you have it! What did you think of Maps' answers- at least we know for sure that there's nothing between him and Nomzamo!