Many jaws dropped at the recently held Wawela Music Awards, when faded pop singer Mercy Pakela hijacked a performance by Yvonne Chaka Chaka and Sibongile Khumalo.
80s pop star Pakela left Khumalo red-faced and mortified when she grabbed her microphone mid-performance and proceeded to sing her own hit Ayashisa Amateki.
The embarrassing incident took place while Yvonne Chaka Chaka performed her iconic track, Motherland, and invited fellow vocalist Khumalo, who was part of the audience, onto the stage to sing with her.
And perhaps thinking she could do better, Pakela followed Khumalo onto the stage and seized her mic, a la Kanye West at the 2009 VMA Awards.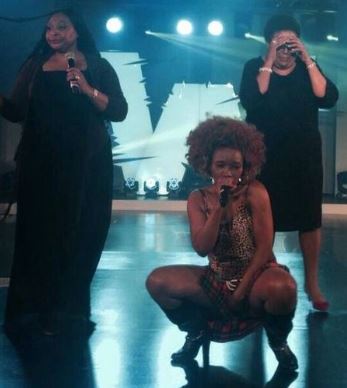 Gobsmacked Chaka Chaka and Khumalo did their best to remain professional and continued with their performance, all the while trying to win the microphone back from a provocatively gyrating Pakela.
The annual Wawela Awards recognises composers, authors, lyricists, and publishers in the music industry. Among those honoured at this year's ceremony were Chicco Twala, who received the Lifetime Achievement Award, and Ladysmith Black Mambazo founder Joseph Tshabalala, who was honoured for Breaking Through the Boarders.