The singer recently sat down with Mac G on his
Podcast and Chill With Mac G
and dropped the bombshell. With Valentine's day around the corner, Moonchild will be spending the day as a singleton
After being together for almost three years, the couple recently separated. Currently, Moonchild says she is single, but she enjoys having sexual relations with both men and women.
"I'm single now. I'm just putting it out there. I'm not dating. My way forward is that I need a man and a woman in my life." she said.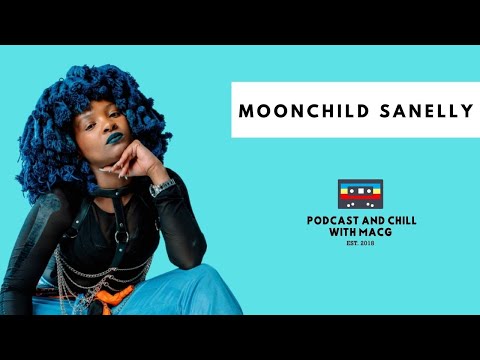 In 2021 Moonchild bagged a reality TV show on BET called
Moonchild Sanelly Woza
. Moonchild gave fans an intimate glimpse into her life on the show. Viewers got to experience the business side behind her music and her fashion interests. She also let fans into her relationships not only with her partner, but also how she is as a mother and some of the challenging relationships of her past
In the season finale there were wedding bells for the star and the love of her life. Moonchild was extremely nervous to ask Gonste's mom for her permission to marry her daughter and she gave her blessings.
Another couple that recently called it quits is
Lady Du
and her husband
Andile Mxakaza.
Lady Du took to social media to share the sad news.
She said their breakup was amicable as they realised they wanted different things in life. "I am not one for gossip, it bores me. This is from my heart, We did not break up, we followed our hearts and that meant separating before things went south.
"I've had numerous attacks from people I didn't even know, people making me uncomfortable because of culture, people attacking my character, scratching my cars. So I decided it's best I follow my heart and leave my relationship.
Andile apologized to Lady Du for being a victim of bullying from people who were not happy about their relationship. "I am sorry you never found peace in our relationship, I am proud how you stood your ground and never gave up even when you were attacked by people.I want you to find true happiness and I am happy with the decision you made, you way stronger then you look.# qiniso
[email protected]
ladydu_sa," he wrote.

Image Cred: Twitter