There is no bad blood between Nandi Mngoma and Boity. Nandi has shot these rumours down after it was reported that there was an alleged feud between the two entertainment personalities. 
The Dance singer took to Instagram to dismiss the claims. She wrote: "I don't ever address lies being published by media websites etc. But the reason I'm addressing this story is to let you know that as you can see it is not true. More importantly that sometimes people want to see females fighting with each other instead of empowering one another."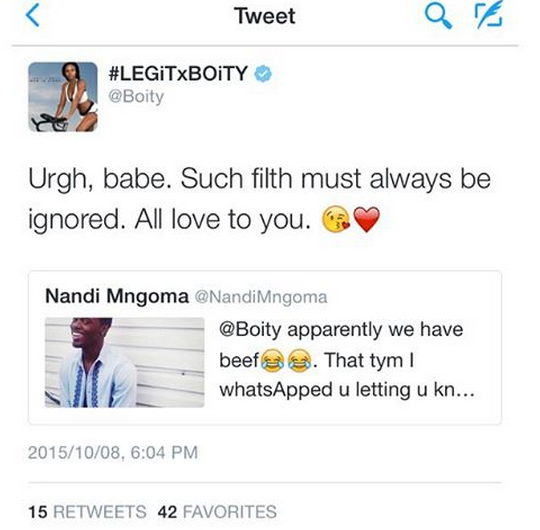 She continued: "I have been fortunate enough to get along with all my sisters in the industry. YES IT IS POSSIBLE including one of my favorites @Boity." 
She added that she will continue to be happy for, and support her "fellow sisters".
Image credit: Instagram