In 2015, the musician and poet made headlines for firing shots at several celebrities, instead of her music.
At least that means we talk about her, right? And they do say that 'all publicity is good publicity'.
She really won Twitter, but not in a good way. 
Ntsiki vs Pearl Thusi
Here's how the story goes: Pearl was standing in for fired presenter Sammy Sosa on Metro FM's Morning Fix. Pearl apparently said Ntsiki only had one song.
A furious Ntski took to Twitter to slam Pearl. However, things got awkward when Ntsiki attacked the wrong Pearl - Modiadie. 

Pearl made it clear that she wasn't on air.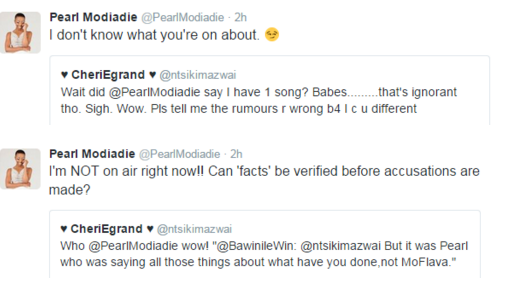 Wrong Pearl? No problem! Ntsiki then attacked Miss Thusi, calling her a "mixed blood kid".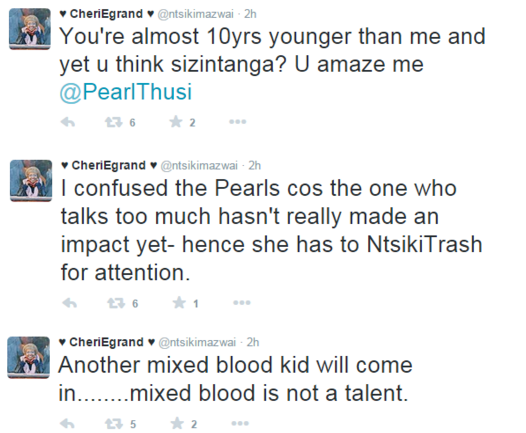 Pearl wasn't really bothered by this. Because, you know, she has a REAL job. 
Ntski vs ANC Women's League
Who hasn't been in Nstiki's bad books? No one, it seems. Not even the ANCWL. Thandiswa Mazwai's sister called women in the ANC "idiots" and "pantie". Sjoe! Now that's deep.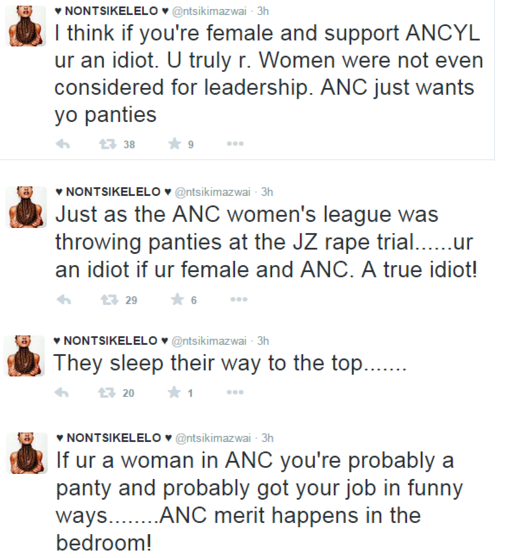 Let's just say a lot of people didn't like this, and put her in her place. But, as you may already know, no one can come between Miss Mazwai and a good Twar. She was on to the next one!
Ntsiki vs Fikile Mbalula
Ntsiki fired shots at the minister of Sport and Recreation after he made comments about her ANC statements. Fikile claimed that Ntsiki smokes weed, and she was not impressed. She went as far as threatening to "pull out rumours" about the minister. 
It got really ugly.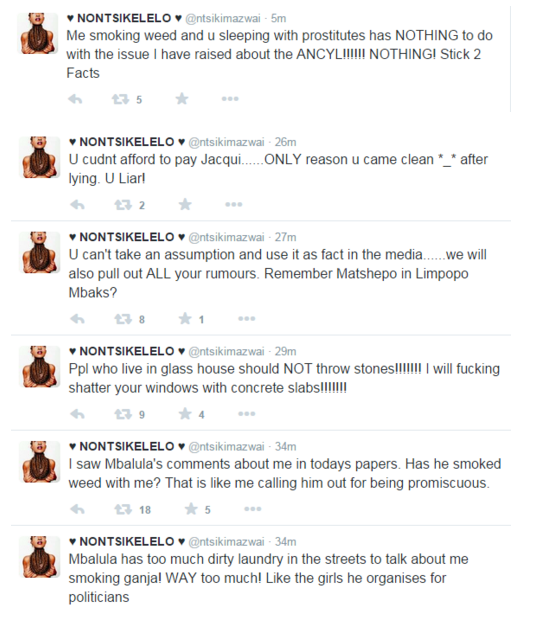 Ouch!
Ntsiki vs Lira
Yhu! Who would want to say anything bad about Lira, though? She's one of South Africa's most hard-working women in entertainment and she's got the accolades to prove it. 
Oh wait, Ntsiki has a problem with Lira's awards. She believes that Lira is only a "huge star" beacuse she is married to a white person. So is she saying Lira has no talent? The nerve!
One of her tweets read: "Awards r definitely political and about who ur with- like when Lira won best female against Thandiswa and Busi Mhlongo. What a big fat lie!"
In another one, she wrote: "I think I'm going to marry a white guy who has power in the music industry.....then I'll win awards and be a huge star!!!!!!" 
Read: Stoan and Ntsiki Mazwai at war
We hope 2016 will be a better year for Ntsiki? 
Image credit: Instagram