…aaaand we're officially back on the drama bandwagon! *VictoryDance*
Sunday night's episode of #OPW had me in stitches and gags. I found myself flabbergasted by the notion that the purpose of the wedding was to "prove a point to the church" – Isn't that just a recipe for disaster. Never mind the fact that every single move, plan or decision had to be reported to the groom's mother; this wedding was doomed from the beginning. 
Meet Lucky and Tebogo; aged 30 and 26 respectively – is it just me or are these brides using their soccer ages on #OPW? These two have admitted on national television that they are not marrying because they are ready, they are marrying because of;
-          Pressure from the bride's uncle who was tired of waiting for his outstanding cows, goats sheep and wanted to marry off his niece. It was nice that he didn't want his niece to become "Lord of the Rings" which is the term used for women who have been engaged indefinitely.
-          Pressure from the church who felt that the Lucky – who is also a pastor – was committing a deadly sin, fornicating in full view of the church without doing right by God. They already have two children together.  
The couple gave in to the pressures of the family and the church and set a date 2 months ahead for their wedding. Big mistake. 
They had neither a budget nor a wedding planner. What were they thinking?
The journey begins with the groom checking in with mommy dearest on their plans for the day – which had me and all of Twitterville bewildered as to why? His reasoning was along the lines of respect and some other hogwash. His sister was also with them every step of the way, chipping in with really unnecessary commentary.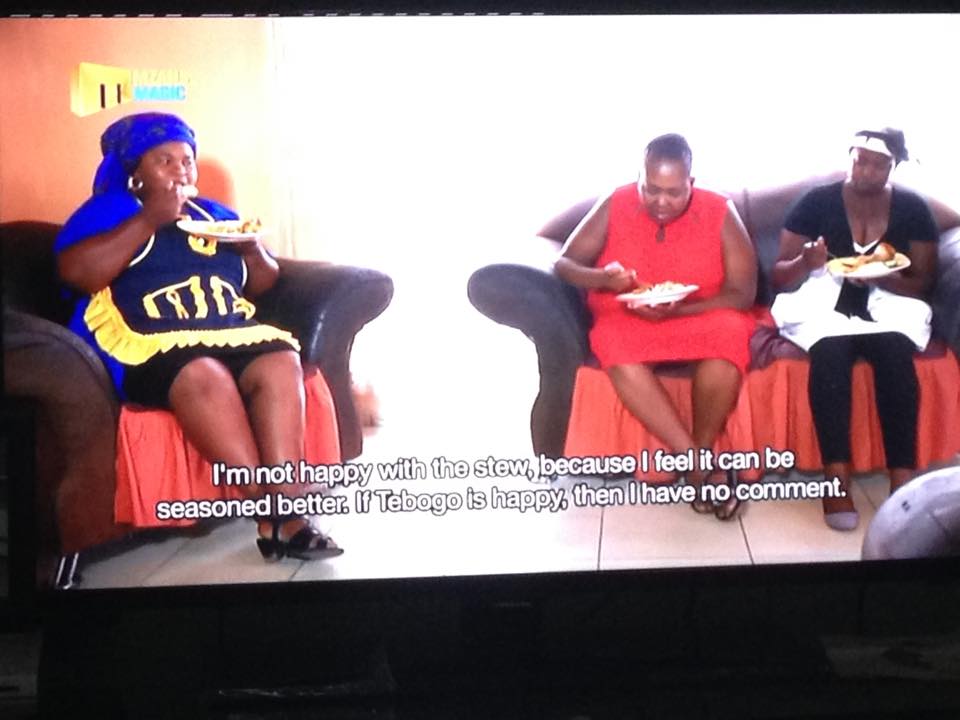 I actually do not know what to make of this man. He broke my heart on so many levels. Firstly he seems to have little or no respect for his wife's thoughts or feelings. He speaks to her and about her like a she doesn't even exist or is nowhere near him. Don't believe me? Well this was his reaction to the dress his wife walked down the aisle in – after she had said how in love she was with her matric – cum – wedding dress;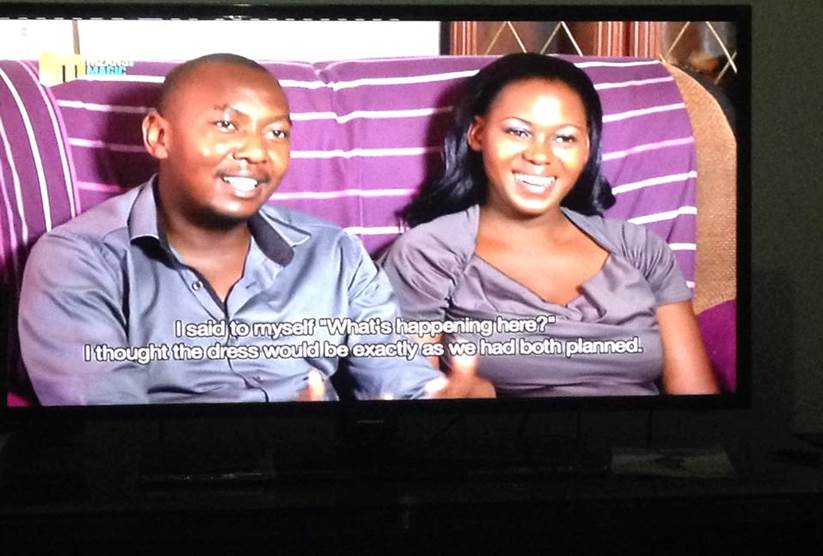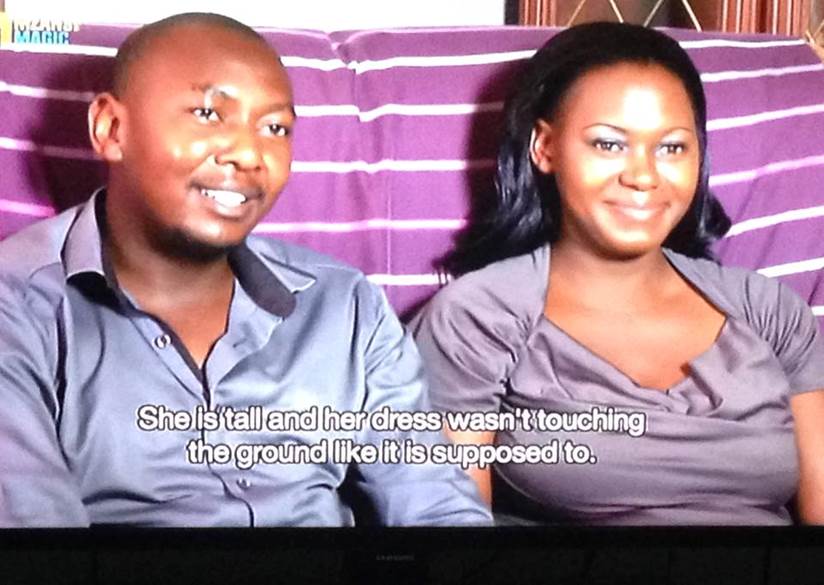 Although we don't entirely blame him because this was @Tumi_Morake's reaction when she first saw the dress…(note how she is holding onto the couch for dear life because she was just blown away!)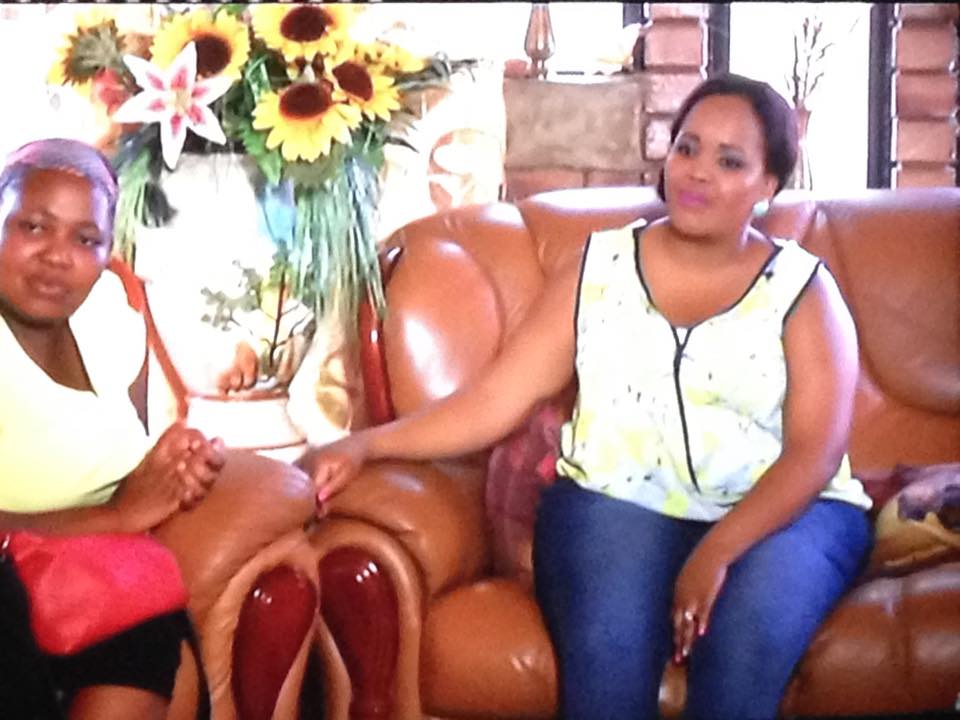 You wonder what the fuss and fury was about? Here's the dress…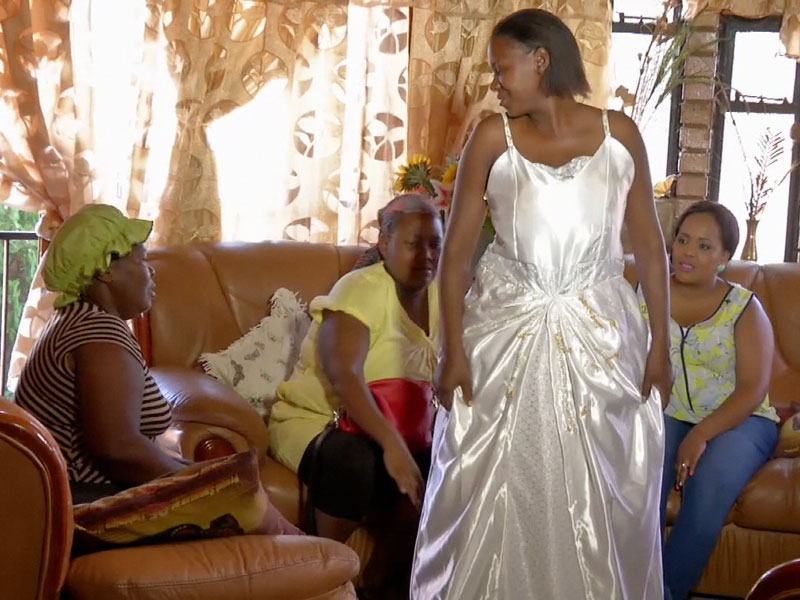 Again, note Tumi's face!! Which leads me to the question that has been bugging me throughout - Why are we referencing our matric dance dress from 2006 in 2015? How is it still even relevant? My friend Palesa Manthata exclaimed;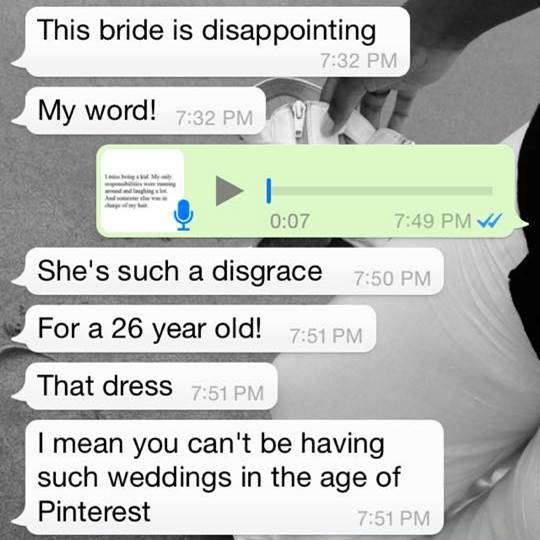 And I could do nothing but agree with her. Modern bridal resources allow blushing brides-to-be the chance to compare, dream and well…choose a dress that doesn't look like one made by my 9-year-old cousin (for her Barbie doll, no less).
Ignorance may be bliss, but whatever happened to honesty in friendship? I asked the same question of last week's young bride! Has social media killed real relationships to the point where we no longer have honest enough friends to tell us when we are about to publicly humiliate ourselves?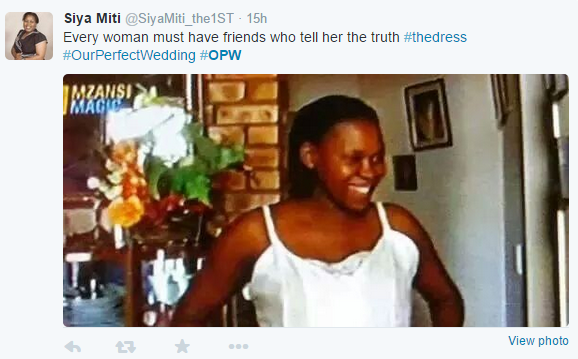 The joy on the bride's face though was a true reflection of her naivety. Has she never attended other people's weddings? And this church of theirs, that judges people so harshly for fornicating, honestly unable to shed some light on the standard of a wedding in 2015?
The groom bought his suit the day before the "big day" from a little boutique in Marabastad. While choosing colours, he realised, much to my shock and horror that he didn't know what the colour theme was for his own wedding. Could you be less interested in your own wedding?
I suppose that is why his entire entourage dropped him at the last minute and he had to have Ben10's as his groomsmen. What is with this #OPW trend of dropping bridal couples at the last minute? I blame the sudden and haphazard planning of the bridal couple. A lesson to all couples – you want our support? Plan properly!
We give this wedding a 2 out of 10!
Here's where they lost their points;
-          Getting married to prove a point
-          Disrespecting your in-laws, wife and audience at 7PM
-          That dress!
-          The Marabastad suit.
-          The bridesmaids' dresses.
-          The groom wanting to redo his wedding with a " longer, flowing dress"
-          There was no cake – where is the cake?
-          Awol father of the bride
-          Groom dissed his wife on national television – how dare you say you don't expect much from your wife?
And I was very confused by these bazalwane. They speak of the rules of the church, but they were downing alcohol like Gladys from Rockville! Really, can we talk about these rules? They seem to be over-bearing on the members of the congregation. With them over indebting themselves for these unrealistic expectations.
Lessons to take away from this wedding;
Do not plan a wedding without sufficient budget.
Do not buy your suit a day before the wedding from boutiques in Marabastad.
Make friends that love you enough to be honest and truthful.
Shop around, take your time to plan and get all your ducks in a row. And yes, ducks includes the entourage.
We would like to remind couples who call into #OPW to cover their weddings that, we pay a subscription fee to DSTV to provide us with quality content. Please do not waste our time with ridiculous, sub-standard weddings because you have to prove a point to your church and your strict uncle!