The name on everybody's lips this Sunday Morning is Rihanna. The Barbadian Beauty landed in Johannesburg yesterday to a small group of frenzied fans who did everything they could to see their favorite singer in the flesh. Rihanna is scheduled to perform at the Orlando Stadium in Johannesburg tonight and the mood could not be more excitable as fans from around Gauteng make their way to Soweto.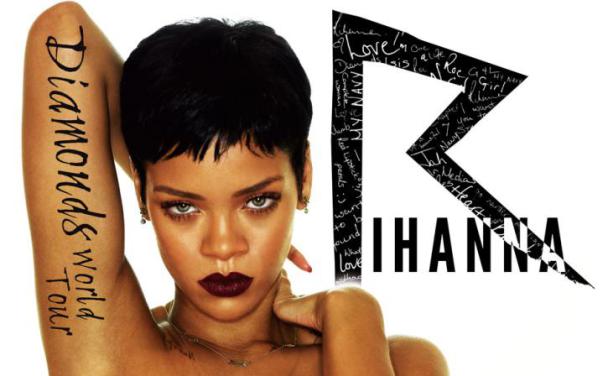 The "Pour It Up" hitmaker landed at OR Thambo Airport on Saturday and was greated with a small crowd of frenzied fans who wasted no time in snapping a few pictures of the singer. Rihanna appeared to be a little tired but happy to have landed in South Africa. 
Fans all around the country are looking forward to her performance as she will have the opportunity to share her music live for the first time in South Africa. With a long line of hits that consistently perform well on the charts, it's no surprise that tickets for her show have sold out so fervently. Fans can expect a performance filled with all of her biggest jams including number one singles, "Stay" "S.O.S" "S&M" "What's My Name" "Only Girl" "Rude Boy" And "We Found Love"
Here's a video of Rihanna's recent live performance of her newest single, "Pour It Up," just for a little taste of what you can expect tonight!