Thando Thabethe has opened up about losing her brother, Sibu Thabethe. He passed away in August and the Generations: The Legacy actress is still trying to come to terms with his death.
Thando, who is on the cover of True Love magazine's November issue, told the mag: "He was shot during a robbery. I'm still trying to deal with the sadness of his passing... They say there are different stages of grief. I'm at a point where I'm still trying to understand." 
She said her mother has been a great support. "She is my pillar of strength. She's been there for us - she raised my brother, younger sister and me on her own..."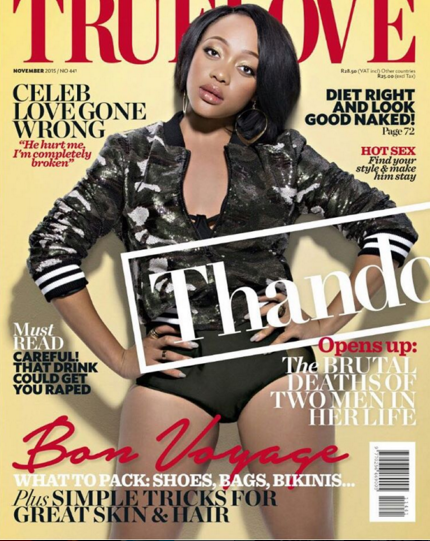 This is not the first loss Thando has had to deal with. When she was just 13, her father committed suicide. "... I'll never know the answers to many of my questions, but I know he must have been in a very sad place. My entire family was grief-stricken, and it never really goes away," she told the mag. 
Image credit: Instagram/thando_thabethe