Poor customer service is something that annoys most if not all of us. Whether it be the moody cashiers at supermarket stores or the security guard who gives you hell for no apparent reason. It's even worse when you're constantly travelling and you find yourself embroiling in a complaint with an airline and their employees.
Considering the amount of travelling our celebrities have gone through during the festive season, the last thing they probably wanted to deal with was a run-in with an airline. Unfortunately for SA Idols judge - Unathi Msengana she could not avoid such a mishap.
Yesterday Unathi like many of us vocalised her frustration on Twitter after experiencing bad service from a Mango Airline employee. Defining her experience as "Humiliating" and "disrespectful".
Though we're not entirely sure what caused the mayhem Unathi was certainly not impressed with Mango's service.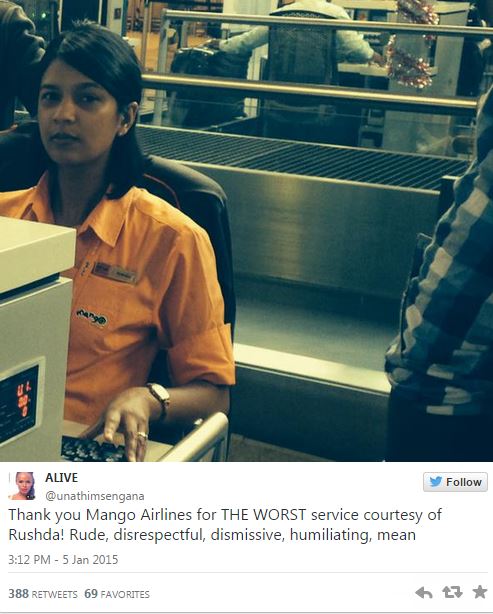 To the airlines credit, Mango did respond to Unathi's tweet.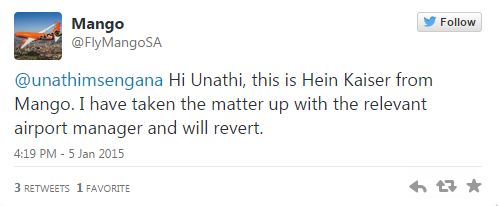 This also reminds us of AKA's frustration with South African Airways terrible meal service. We're not sure if SAA responded to AKA's displease, but hopefully their meals have been improved.