Socialite Inno Morolong
recently made the headlines for a very petty and dramatic reason -- she was fighting Gigi Lamayne over a man.
More accurately, she was bullying Gigi Lamayne, whom she thought was after her man. But now it turns out that the bully has been a victim of extensive bullying herself.
Speaking in the first episode of
Tebogo
's new podcast,
City Girls with Tebogo Thobejane
, Inno broke into tears as she detailed how much she has been bullied and body shamed in the past.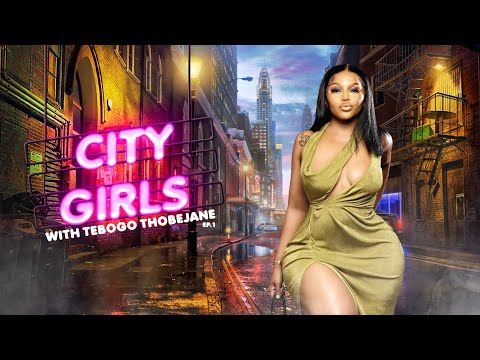 In the episode, Tebogo brought in a doctor to discuss plastic surgery. They talked about its merits and downfalls, and especially why it is so demonized in pop culture. The doctor also gave recommendations for the safer ways to achieve the bodies that people want, and what forms of plastic surgery would be more suitable to achieve different types of results.
Inno was the special guest at the podcast, and she had a brief consultation with the doctor. She said she wanted a flatter tummy, and to get a bigger butt. She got very emotional as she talked about the difficult relationship she has with accepting her body.
"I used to be a model. Had a baby, gained a lot of weight," she stated.

She went on to say that as a single mother, she has been struggling to find men to date because of her body. This, coupled with the bullying and body shaming she has endured in the past, have ruined her relationship with her body, which is why she would like to have some plastic surgery done.
The moment was very emotional and both Tebogo and the doctor were sympathetic. But viewers were having none of it, and took the chance to point out the irony of Inno being a victim of bullying, when less than 24 hours earlier, she had been bullying and dragging Gigi online. Clearly, she is a master bully, and this was not the first time she had body shamed others, as the fans further pointed out.
"She once bullied Doro saying she has Ostrich knees so she really enjoys shaming and bullying other women," @Lorna Brownie commented.
Many others were confused, and tried to explain the double standard. "Hurt people hurt people," they offered.
Well, it seems Inno will be getting plastic surgery to "fix" what she considers "problem areas". It is quite sad that she had to bully other women when she was going through the same type of bullying, even though some fans are convinced that the Gigi incident was staged for clout. For now, though, we just have to wait and see how it all plays out.