Another death hoax has hit ZAlebville and this time it is of a reportedly ailing Kwaito superstar
Zola 7
. For weeks now, muso Zola 7 was said to have been very ill as he is suffering from chronic epilepsy and
had needed the public's support with his rising hospital bills.
Read more:
Zola 7 Rumoured To Be Very Sick
Yesterday afternoon, a Facebook user by the name of C'yabonga DjGusheshe Nkosi announced that
Zola 7
had died as a result of heart failure. However, that same user later apologised that he announced his death rumours without verifying the facts, saying he got a false update. He said that Zola is alive and that he did not wish for his demise. Another social media user Godfada Yekasi confirmed that Zola is alive and that he had gotten off the phone with him a few minutes before posting the screenshot of their call.
They often say lies spread faster before the truth gets a chance to put on it's pants. News of a person's death is not a pleasant one especially if the person is very much alive.
Tweeps have been up in arms, livid at the false news of Zola's passing saying the family has not released any official communication so the legend cannot be dead.
It is no secret that
Zola 7's health is not at it's perfect state as the singer is epileptic.
He had suffered several attacks whilst driving on the road, and that resulted in him staying far away from the steering wheel. A recent video of him with a friend though suggests that he has taken the courage to face the wheel again and we are loving his courageous act.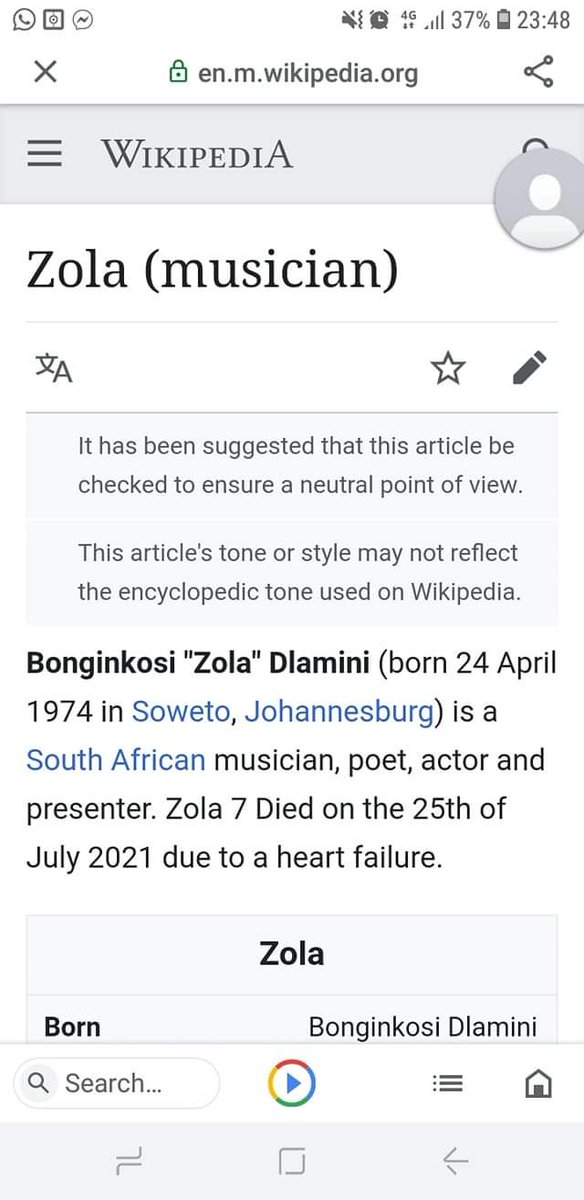 A few weeks ago, it was first rumoured that Zola is very sick and is in need of prayers. His friends reportedly visited him in his home but found the muso bubbly and doing very well. Mapaputsi and them told
Daily Sun
that they are grateful to have united and visited Zola during his time of need.
City Press
reported that Zola's team had started a crowdfunding initiative to help gather funds for his hospital bills. He hit back at those rumours and his PA Siki Kunene, spoke with
The Citizen
and rubbished these claims.
"We honestly don't know where these rumours started. He is not in a hospital, he is perfectly fine at his home," Kunene said.
Regarding the crowdfunding plea she said, "This is absolute rubbish. In fact, the management pays for his medical bills and send the medication to him."
Zola 7 then spoke to the
publication
and explained that reports of his hospitalisation were untrue. "No such a thing," he said. He further stated that the original article is true however the crowdfunding is false.
In his interview with
Mac G on his Podcast And Chill interview
, Zola spoke at length about his diagnosis and his sick he was.
"I lost a lot of weight over the past year. I was extremely sick, I was home and I was shaking. Everybody around me was scared I was going to die. I couldn't eat well. I was eating Mageu, porridge and Fish.
"Nowadays I have to take medication twice a day just to get by. I was very sick during that song (
with Cassper
) and I think we did about 25 cuts. I was fighting to look normal, but I wasn't. I was extremely very sick during that video."