The highly-anticipated interview between
Mac G
and Zola 7, which debuted last week in a few cinemas around Mzansi, finally premiered on
YouTube
and its left many in tears. Zola spoke about a couple of topics including his former label boss
Lance Stern
, suffering from epilepsy,
Zola 7,
and much more.
When asked about his relationship right with Ghetto Ruff boss,
Zola
had nothing positive to say about him – wishing that he burns in hell.
"Lance has got a special place in hell. Like where there is most coal, that's where he is going to go and burn. He has destroyed so many people it's not funny. He is unable to destroy me but I know a lot of things about other artists, the ones that I even found at Ghetto Ruff before me. They are way older than me and they have nothing to show."

The legend also opened up about being diagnosed with epilepsy three years ago and relying on heavy medication. He got two attacks when he was driving, one ended in a serious accident hence he is no longer driving.
Speaking about his absence from the limelight, Zola revealed that epilepsy has taken a huge toll on him.

"I lost a lot of weight over the past year. I was extremely sick, I was home and I was shaking. Everybody around me was scared I was going to die. I couldn't eat well. I was eating Mageu, porridge and Fish.
It took me.
"Nowadays I have to take medication twice a day just to get by,"
he continued.
"I was very sick during that song (
with Cassper
) and I think we did about 25 cuts. I was fighting to look normal, but I wasn't. I was extremely very sick during that video."

Chatting about the state of the television industry, he is not impressed at all. "I have a problem with the things I see on TV now. It's like somebody is out there to just expose black people."

On losing his PA

"When we ended Zola 7, some horrible things happened. I want you to check a woman called Sibongiseni Gabada. That woman that was found last year chopped up in Khayelitsha, She was my PA. I sometimes feel that If Zola 7 had not ended, there wouldn't have been no need for her to leave and she'd still alive."

On dating Unathi

"I've never dated Unathi. I've been hearing stories about that. We've never dated but the chemistry was nice. What had happened was that I was actually driving. I think it was from Soweto. Then Unathi was on the radio way before Thomas. And then she sang and she hit her note and then I got into the studio and told lance you better find me this girl. There's something I heard."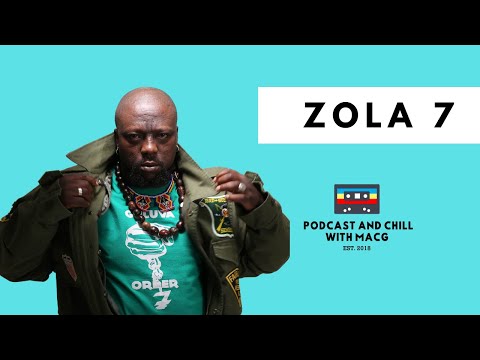 Main Picture Credit: Instagram @jamazola7