It's been a year since radio's archangel of slow jams, Eddie Zondi passed on.  Since the beginning of the weekend and even in the early hours of Monday morning, Metro FM DJ's have been playing all of Eddie Zondi's favourite love ballads on this 1st year anniversary since his passing.
On Sunday the likes of singer and Muvhango actor, Brian Themba and Moneoa came in studio to not only commemorate the memory of the great love ballad maestro but to also sing their favourite songs that Eddie Zondi enjoyed playing.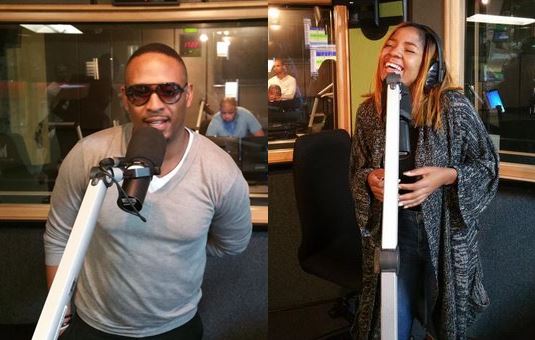 The Sunday session was so heart-wrenching that some people even had to post a couple of memes to express how much they miss Eddie Zondi.
Metro FM has put me in my feelings shame today.Zwabha. Tshwa #EddieZondiTribute pic.twitter.com/9faHe3VK64

— Yams (@AlizwaF) June 14, 2015
@SentleL. Good #EddieZondiTribute #MetroFM"Teddy Pendegrass Last time"this song tho☑☑ pic.twitter.com/i3sz0eGPZY

— ☀BeautyMthembu☀ FS (@zeena_59491) June 14, 2015
Speaking on his show, DJ Mo Flava who also played a number of Eddie Zondi's favourite songs also had a few words to say about Eddie.
"We remember a true legend beyond the microphone." said Mo Flava
e.tv's Hush presenter Zola Hashatsi added a bit of humour to the sombre atmosphere as he reminded us how Eddie used to hang up on guys who usually called on his show, but gave the ladies all the airtime they needed.
You have not lived as a guy until Eddie Zondi has hung up on you LIVE on air @METROFMSA #RememberingEddie #EddieZondiTribute

— Zola Hashatsi (@zola_hashatsi) June 14, 2015
Eddie passed away on the 16th of June 2014 after suffering from a heart attack at home.
R.I.P Eddie Zondi