Working for ZAlebs really does have its perks. They're not always obvious; after all, you get used to press conferences, launch parties, and all the rest of the cool stuff. However, every so often, an event comes along that blows our minds and makes us feel as if it's our first event again. The official crowning of the new Miss Veet SA last week was one such occasion. Beauty and luxury met decadence and class on an afternoon where several media guests were invited to watch the unveiling of Veet's new ambassador. The competition was tight, the judging categories were even tighter and unfortunately, there could only be one winner. 
Veet proudly associates themselves with the gorgeous; and why shouldn't they, considering the high end maintenance products they supply to women around the country. With this in mind, it only made sense that the fabulous Munro Boutique hotel was the venue for the official crowning event at the tail end of last week. The hotel, situated in Hougton, boasts one of the most breathtaking views in Johannesburg. As splendid as the view was, it could hardly match the beauty of our three hosts on the day. 
Poppy Ntshongwana (Sporting a delightful new fringe!), Cindy Nel and Melinda Bam were the official hosts of the event and they took it in turns to introduce themselves and the various roles they play in the Veet campaign. Before long we were introduced to all 10 finalists in the search for this year's Miss Veet SA. We were also informed that we would be playing a role in choosing this year's winner!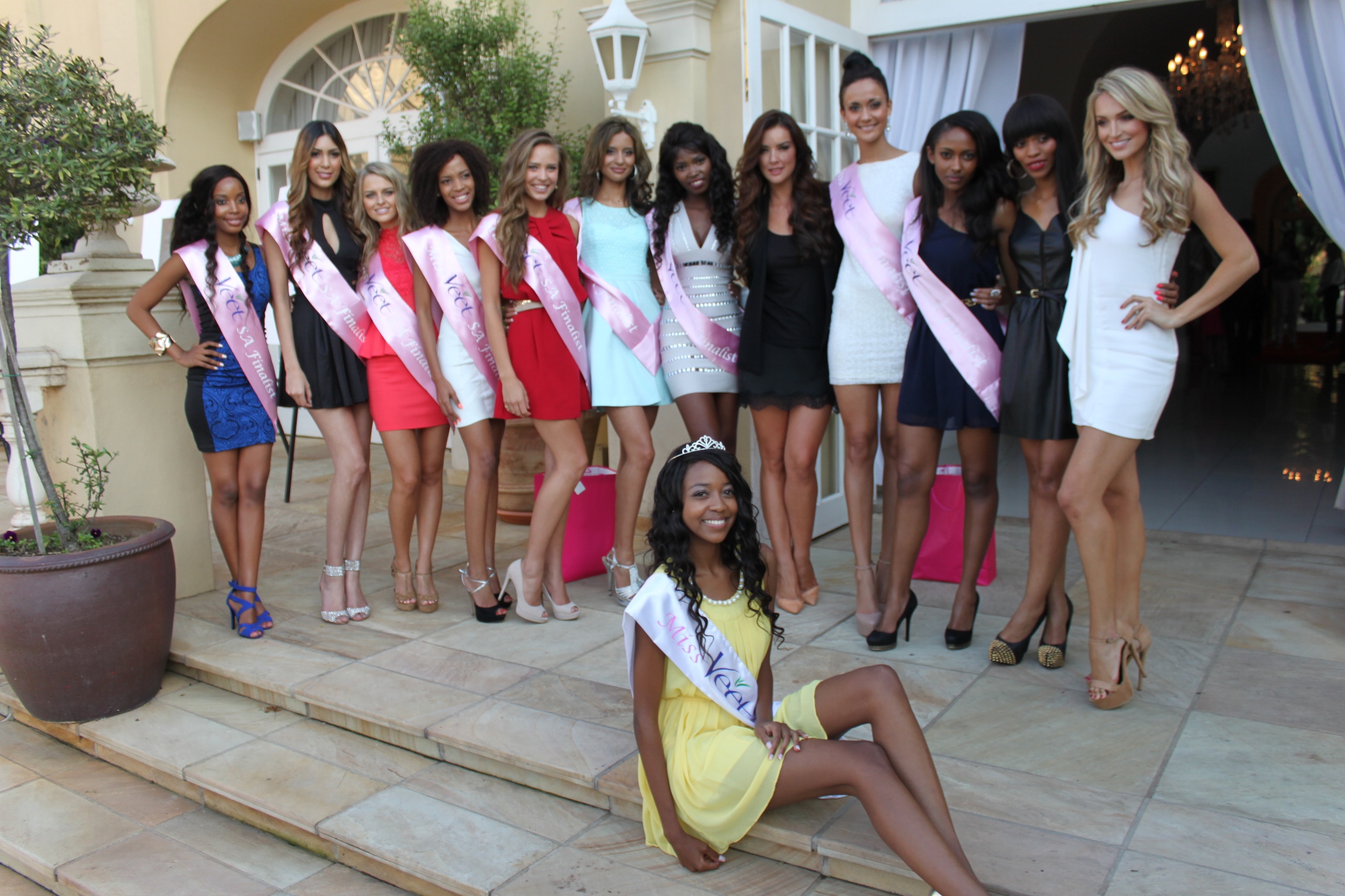 Our role would be to interview (Something we're not too shabby at) every single finalist and give each one a score out of 10. It was a fun exercise that ensured that we got to know each of the finalists before the final decision was made- an enjoyable change from the usual "Here's how I want to change the world" speeches we see at traditional pageants. 
After getting to know each of the finalists and asking some ridiculous questions ("Where do you keep your ketchup, in the Fridge or the cupboard?") we took a short break before the moment of truth arrived. After a tense few seconds which must have felt like hours to the contestants, Katlego Phajani was named as this year's Miss Veet SA.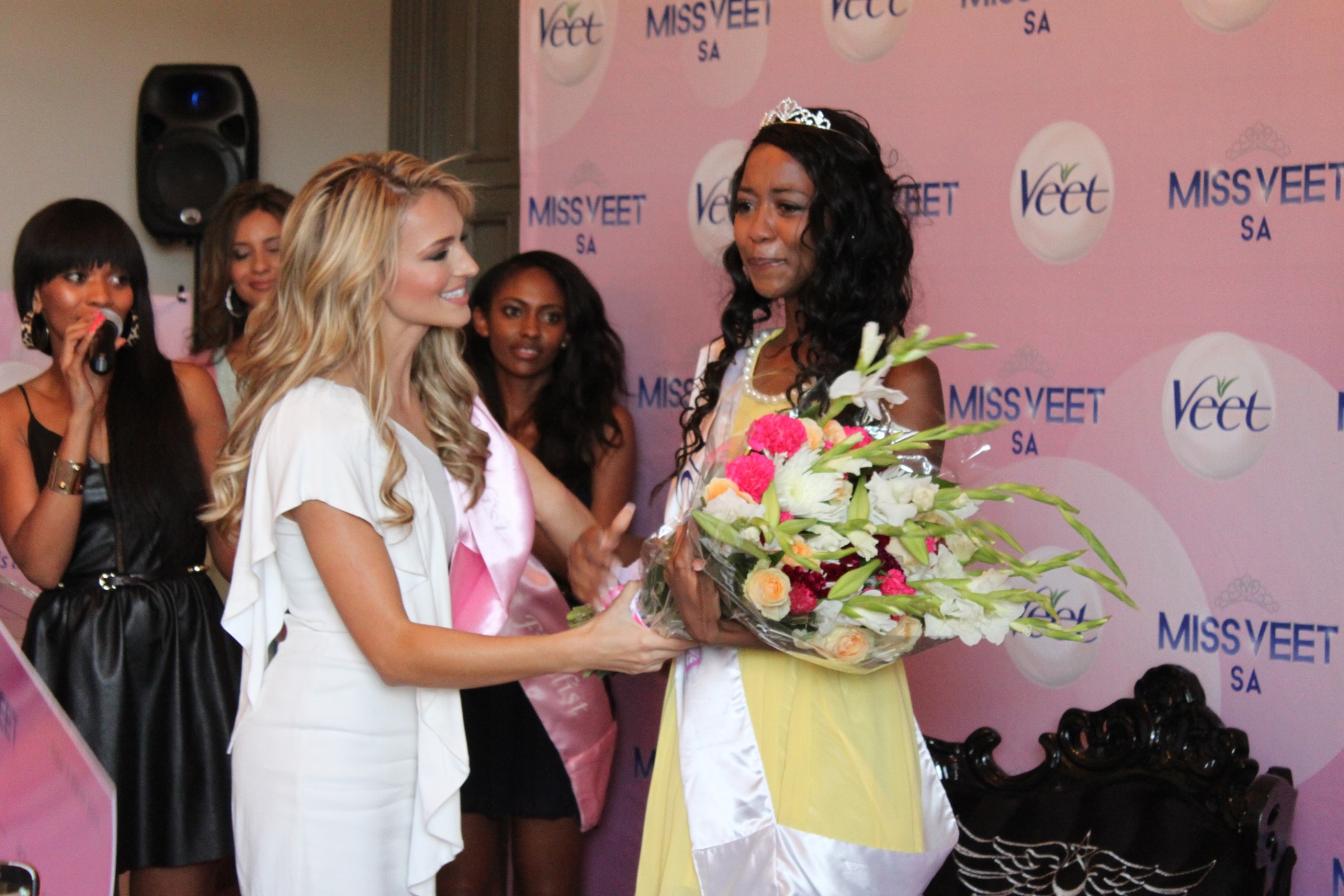 She was one of our front runners and we were thrilled to watch her take the crown; we wish her the very best in her reign as Miss Veet SA and we look forward to work more closely with Veet as the year goes by!