Now that the sheen of the new year has begun to wore off, it's time to turn our attentions to the next big attention grabber at this time of year, Awards season! As is the usual each year this "season" is kicked off by the Annual Golden Globe Awards, which took place in Los Angeles last night. The prestigious TV and film awards ceremony ended a few hours ago and was presented by comedians Tina Fey and Amy Poehler. The two ladies proved yet again why they've ruled the Golden Globe host slot for the past three years by slaying the crowd with some hilarious jokes (Including this brilliant Bill Cosby joke that made more than a few people feel awkward!) 
Amy and Tina weren't the only celebs who slayed last night, though. I don't care what awards show you're watching, but the only reason people tune in to the red carpet is to see what each celeb is wearing and who looks better than the other! Last night was no disappointment as we saw some fabulous dresses, suits and outfits on show.
Kerry Washington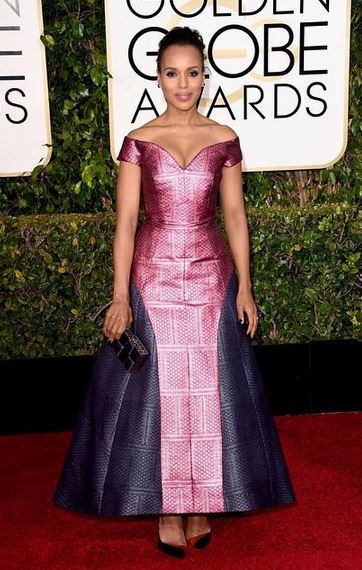 Kerry Washington looked amazing in a metallic colour-blocked Mary Katrantzou gown. She kept the look simple with a clutched purse and sealed the deal with black and red heels to match. 
Eniko Parrish and Kevin Hart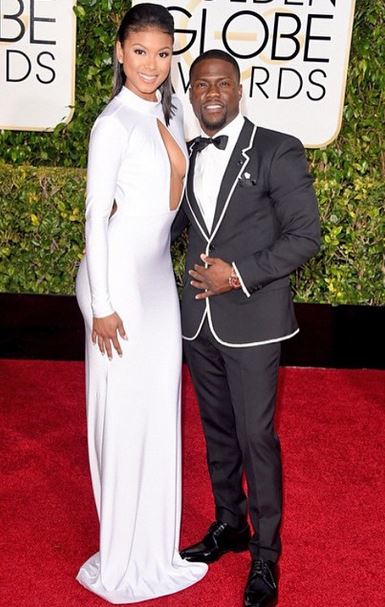 One couple who impressed us was Kevin Hart and his fiancé Eniko Parrish, who wore a sexy white number that hugged her body in all the right places (Eniko, that is- but Kevin looked Dapper!)
Laura Prepon
Orange Is The New Black actress Laura Prepon decided to wear a custom made black number by designer, Christiano Siriano. Again, she kept things simple (Was 'minimalism' the theme?) by dying her hair a darker shade of black and keeping it modest with the jewels.
Kelly Osbourne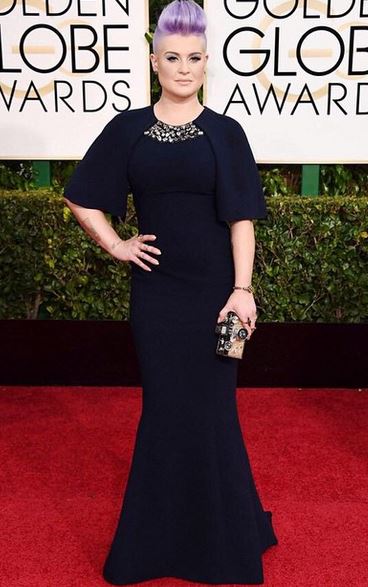 Kelly Osbourne's style transformation has to be the most inspiring and impressive  we've seen in a while. She arrived at the Golden Globes red carpet in this clean elegant dress, which outlined the sexy contours of her body. She even managed to work in the purple hair! Maybe being on Fashion Police is starting to have a positive effect Kelly?
Lastly, this has nothing to do with outfits, but it was great to see celebs supporting the #JeSuisCharlie campaign.