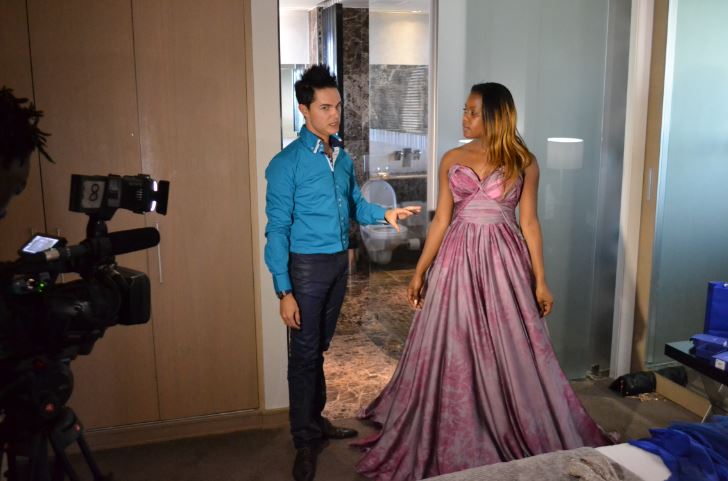 In exactly four days the South African music industry will be bracing itself for yet another SAMA Ceremony. This year's Awards a marks a very monumental moment in our country as it not only marks the 20th annual award but falls a day after we celebrate our 20th year of democracy. 
Now, besides worrying about whether or not they will actually win an award some of our local musicians are still running around like headless chickens trying to pick out the perfect outfit or outfits for the awards show, the after party and the after, after party.  Believe it or not being a celebrity is hard work (haha! Jokes!). It's even harder when your job requires you to attend parties and look good at the same time.
One nominee who seems to be in good hands with her outfit is four time SAMA20 nominee Naima Kay, who was styled by celebrity beauty and image consultant Francois Louw.  Francois chose FWilson to design Naima's couture gown and Swarovski jewellery to finish off the look. He commented on what inspired his decisions:
"Naima has a very distinctive taste and style, at least from what we have seen.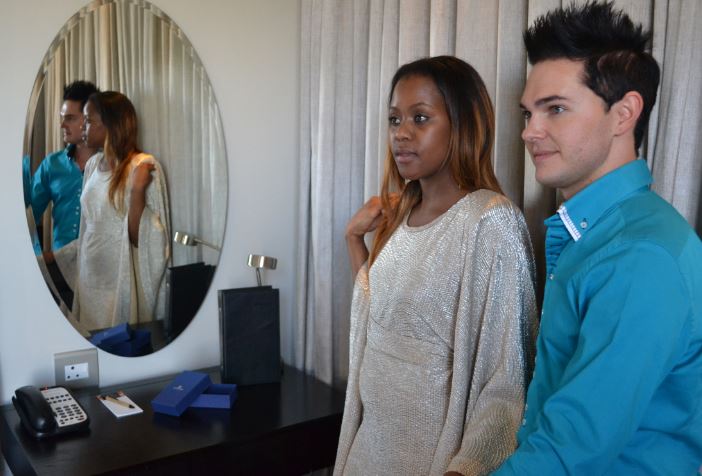 Having met her I can tell she is very shy.  We decided to go with something a little bit more 'Sasha Fierce' and I think we will surprise a lot of people with the look" 
The "very shy" Naima seemed to enjoy the whole experience though, and she was able to tell the media about the whole experience.
"I had so much fun! From visiting the FWilson show room to picking out Swarovski jewellery, I must say the team is excellent at what they do, I'm so in love with their material and style of dresses.  There are a few dresses to choose from and I really can't contain my excitement anymore."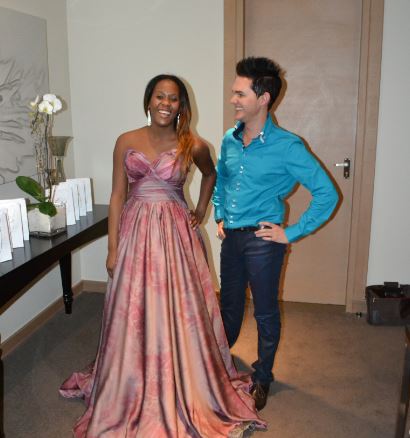 If you're still wondering who Naima Kay is, maybe this video will server as a refresher for your mind as it was one of the top singles played on uKhozi F.M last year. It's songs like these that are the reason behind her scoopoing four SAMA nominations at this years awards. With such promising outfits you better get all four of those awards girl!