Before we kick off this review, ZAlebs thought it be fitting for us to first thank Mzansi Magic for the outstanding entertainment line-up it's offered South African viewers on Sunday evening. Gone are the days when we relied on Steve Harvey Show repeats and America's Funniest Home videos for entertainment.
Before the 8pm movie, on M-Net we're now sorted, viva Mzansi Magic! And no, the channel didn't pay us to write this in case you're wondering.
So for those who didn't watch last night's 2nd episode of Our Perfect Wedding, what exactly did you miss out on?
A well-organized, drama-free wedding is what you missed out on. It seems like the couple Vuyelwa and Andile have been scrutinizing the social media comments with a magnifying glass just to make sure they did not slip up on anything during their perfect day. But in true Our Perfect Wedding style, your wedding can never be too perfect for the viewers.
Lemon Twist inspired theme
The bride's maid dresses were a horrible sight to watch, what was planned to be an interesting mesh of  colours turned out to become what one viewer dubbed as a Lemon Twist inspired theme. You might think we're exaggerating, but that colour combination caused some severe damage to our eye cornea. Whoever thought the increase in our medical aid bill would be caused by an Our Perfect Wedding episode.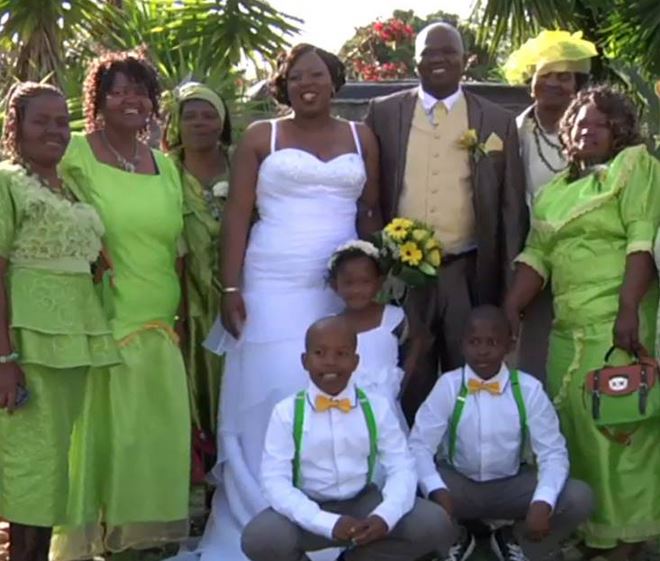 Andile's Suit
And the medical aid bill continued to increase.
A serious meeting needs to be held amongst all men, wedding stylists and anyone who considers themselves a connoisseur of wedding outfits. This trend of grooms wearing shiny suits has to stop. If anyone can find out who decided to create suits from organza materials needs to be locked up at a style federal confinement centre and the key be specifically thrown down the Black Hole in Kimberly.
Andile, with that suit there was no way you were going to duck the cook oil comment.

Some called it dramatic others called it genuine tears but when Vuyelwa's mother began crying we empathized with her. Letting go of your last born can't be easy. Look at it this way gogo, marriage means more granddkids for you.