This morning we were informed that Pharrell Williams' South African Tour dates have been released. Awesome, right? For those who are attending, good for you, you are about to experience a musical journey like no other. As for those who are not attending, well, you'll just have to be strong.
On 9 April 2015, Pharell announced his collaboration with Woolworths on the "AreYouWithUs?" campaign, a creative partnership aimed at uplifting education and environmental sustainability in South Africa.
Although the concerts will only take place in September, we have already visualised what the fashion situation will look like at the two venues in Johannesburg and Cape Town, as the nation of cool kids gather to see the Godfather of Cool (Pharrell) do what he does best. Well, apart from making women scream their lungs out of course.
The Pharrell Hats
It wouldn't be a true Pharrell Williams concert without a sea of people rocking those huge hats that he made oh so trendy. We're hoping not many people will wear those hats though - can you imagine how difficult it will be to see Pharrell on stage when a huge obnoxious hat is standing in front of you? It's difficult enough that you have to fight through people's tablets and phones to even get a peek at an artist on stage.
Yes, there will be screens provided, but there's no greater sensation than viewing a performer with your own eyes.. Think about it, if you wanted to see Pharrell on a screen you might as well stay indoors and watch Channel O or Mtv Base.  So guys, please, by all means wear your hats, but please don't rock up with a huge one like the ones Erykah Badu wears - you'll make our Pharrell concert experience unbearable! Keep that particular hat for Durban July, asseblief toe!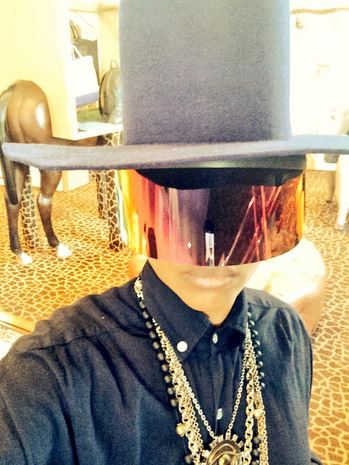 Pharrell Timberland boots
We're not hating on Timberland boots, in fact we love them, but when we attended the Chris Brown concert we had an overdose of those wheat-coloured boots. At some point some of those boots looked quite dodge. We're not saying some of you wore fong kongs, but hey, the proof is in the pudding and by what we saw some people need a refund because those were not Timberland boots!
One boot we're somewhat sure won't be duplicated is the Pharrell Bee Line X Timberland Boot. This sexy, stylish boot is quite versatile for any event - whether you're attending a corporate meeting or going to a concert, and what better way to rock these bad boys than at a Pharrell concert.
Pharrell's Adidas supercolors
These sneakers have taken the cool-kid nation by storm. Almost every local celebrity we know has a pair or two of these colourful, not forgetting deliciously, looking sneakers -  you'll have to excuse us for wanting to literally eat up these shoes.
The likes of K.O and Luthando Shosha own a few pairs and we think these sneakers will also definitely be a hit during the concerts too.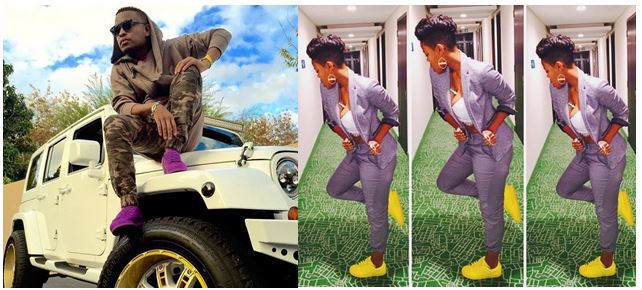 So what will you be rocking at Pharrell's concert?
Here are the dates for the two shows:
Cape Town
Monday 21st September 2015
Grand Arena, GrandWest
Ticket Price:  R450 – R735
Tickets go on sale Friday 29th May 2015 at 9am from www.bigconcerts.com.
Johannesburg
Thursday 24th September 2015
Ticketpro Dome
Ticket Price: R395 – R735
Tickets go on sale Friday 29th May 2015 at 9am from www.bigconcerts.com