The episode featured the podcaster, Sol Phenduka, and Ghost Lady and it saw an intriguing conversation ensuing amongst them as they discussed various topics including Somizi's alleged
rocky marriage drama,
the SAFTA's, and
Siv Ngesi transformation into drag
, but it has ended in tears as it has irked many people.
This follows after they spew homophobia by joking about transgenders and their body parts. Cringing derogatory words used in the episode such as shemale, and women with d*ck, have left many people foaming at the mouth.
Mac G has been trending on Twitter as many people have been dragging him and calling for his podcast to be canceled. Twitter users are not impressed with the manner they handled the sensitive conversation and have put them on blast for shading members of the LGBTQI community.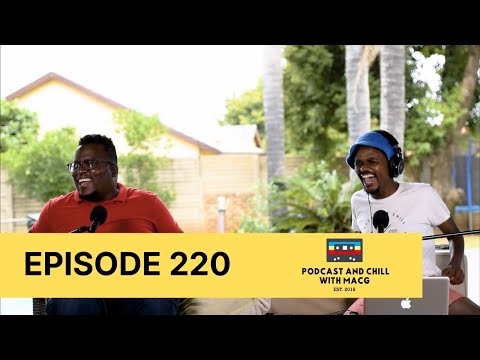 Celebs including
Lumko Johson
and Masasa Mbangeni are livid and they have taken to the micro-blogging platform to weigh in their two on the podcast.
"
Sol Phenduka used the term 'shemale' to describe a trans person, adding the phrase woman-with-a-d*ck, twice. Their fans are saying: "But MacG's podcast is meant to be uncensored." Sadly you can't veil irresponsible & derogatory content by calling it 'uncensored,
" wrote Lumko.
Masasa Mbangeni is also not happy with the episode said if she had the strength she would physically attack them for spewing hate on the LGBTQI community.


"
I want to f*cking beat up MacG and Sol. I'm livid. I wish I had the strength to physically fuck them up maybe then they would understand the violence they so easily mete out on the LGBTI+ community when it's rained on them in punches. Pathetic fools"
Many are livid that instead of creating awareness around homosexuality the trio decided to shade them and with the world currently experiencing a surge in the number of homosexual people being killed every day their comments were uncalled for.
MacG has really caught the smoke with the podcast as Old Mutual has decided to terminate its contract with him as the official sponsor of his podcast.
In a
statement
released by the insurance giant, it has distanced itself from the comments made on the episode.
"As a responsible business that respects the rights of everyone, we have decided to terminate the relationship with MacG, with immediate effect. We distance ourselves from the harmful commentary against the LGBTQ+ community and humanity at large," reads the statement.
"
To say the least, Mac-Gg's commentary was both ignorant and insensitive, clearly showing that much education needs to happen, especially in a country where people continue to be ostracized, killed, abused, and raped for being who they are."
Image Cred: Podcast and Chill with MacG