Much has been made of the nature in which the youngsters have dominated this year's season of SA's Got Talent with relative ease. In fact, the Average age of the finalists is a very young and vibrant, 13.7 years old! The youth are clearly leading the way and tonight, they will be hoping and praying they have done enough to take the crown. Just in case you haven't been following this season of SA's Got Talent and you want to know a little more about the contestants, we're going to introduce you to tonight's 6 acts who will be competing in the Live Finale of SA's Got Talent and a fun fact about each of them. 
Nadia Van Der Westhuizen

Nadia is an 11 Year Old Singer. She's got a voice beyond her years and an attitude to match. She once auditioned for a role in High School Musical and was close to sealing the deal. Unfortunately, despite having a better singing voice than Vanessa Hudgens, she was rejected for being four years old. Look who's the star now, High School. 
Luzuko Namba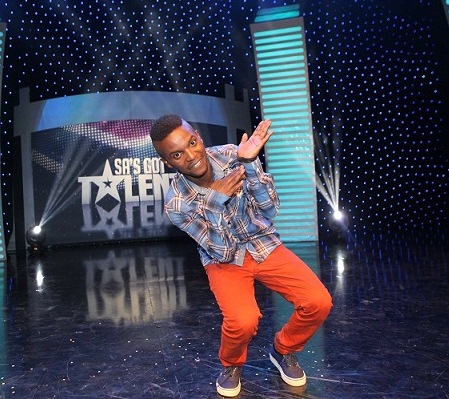 18 year old Dancer, Luzuko, is one of the oldest finalists- yet he's barely even legal. Don't let the post-pubescent face fool you, he dances like an experienced veteran and will be confident of his chances tonight. Luzuko once took on an entire dance crew in a Dance-Or-Die contest. Fortunately, his skills were so incredibly bedazzling, people were too engrossed in wanting to learn his moves to realise that the losers had to die. Oh, and obviously he won. 
Juan Applegrein (Johnny Apple)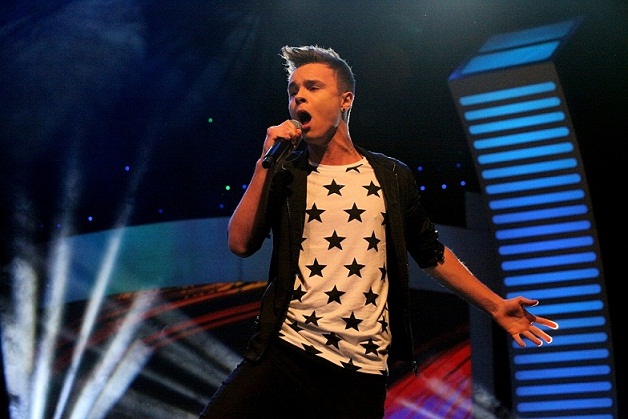 An apple a day keeps the doctor away- but after a few seconds of listening to Johnny Apple, you might need a visit to the hospital after having your breath taken away. The kid looks the part and more than sounds it, too. Johnny can visit Mexico without a visa- not only because they assume he is Mexican from his first name (Juan) But because all South Africans can visit Mexico without a Visa. 
Lil' Diezo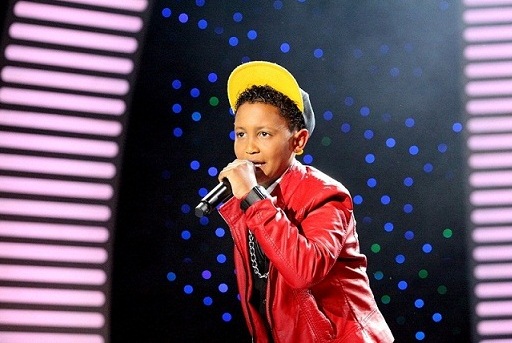 His real name is Daneon Kruger, but nobody ever addresses a rapper by his real name. Well, except Obie Trice. And Kanye West. And Kendrick Lamar. And Mike Jones. Erm- Anyways, Lil Diezo is sicker than half of those rappers and will be out to be the first rapper to win SA's Got Talent. His delivery and lyrical content is unrivalled, and even more remarkable considering his age (15). Lil' Diezo rap battled Kanye West when the Chi-Town rapper was in town- and he beat him. The end result was Kanye releasing the worst album of all time (Yeezus) 
Justin Leigh Band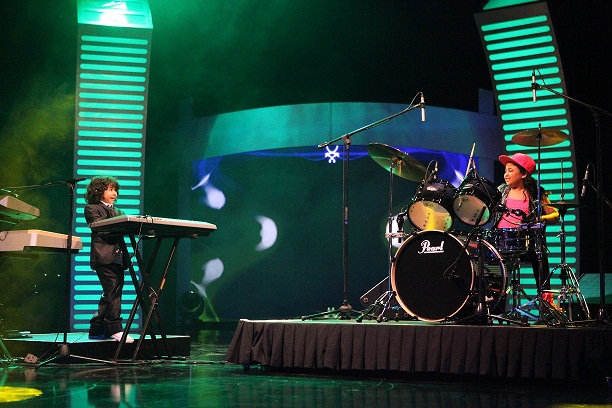 The youngest act on the show. In fact, if you combine Justin Lee Schultz' age with that of his sister, Jamie-Leigh, they rack up an incredible 16 years. Their talent, for their age, is incredible and they have garnered love from around the nation. It is rumored that Justin was able to transcribe musical notes on the inside of his mothers' womb, while his sister, Jamie, kicked in perfect rhythm whenever her mother listened to Michael Jackson's "Billie Jean."
Olwethu Dyantyi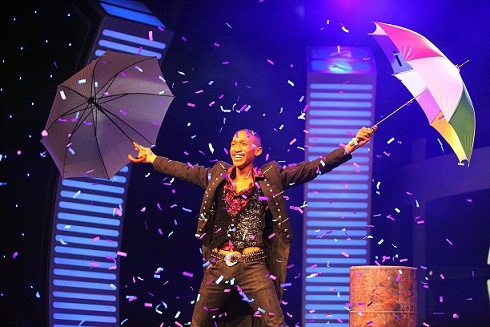 Nobody calls him Olwethu- he is, the Glamipulator. At 20 years old, he is the OLDEST contestant to have made the finals of SA's Got Talent. Any fears of him using magic to garner votes were quickly alleviated when it was discovered that he has enough talents to steal the hearts of the nation using- well, um- magic. Hmm... Regardless, The Glamipulator is a spectacle of entertainment. He once made The Great Wall of China disappear for 25 minutes before making it reappear exactly 7cm to the east of where it was initially positioned. Why? Nobody knows. How? Well, a magician never revals his secrets! 
Don't forget to tune in to e.TV at 7:30PM this evening and again at 9PM to see who will be crowned as the most talented act in South Africa. Who do you think is going to take it? Leave your predictions and comments below!