Yho! This is one of the most badass pictures I've ever seen. Nomuzi, who is clearly having an epic and super fun week, has been posting pictures from last night's Metro Music Awards 14 nomination announcement. A lot of the pictures have been taken with friends, celebs or have just been of Nomuzi herself (Check out her Instagram to see a few of them actually!) 
But, my gosh, this picture below takes the absolute cake. A picture with Nomuzi and her Cashtime Fam- dressed in ALL BLACK. All she's missing is the Cashtime logo and it would make a complete picture (Someone want to photoshop that in?)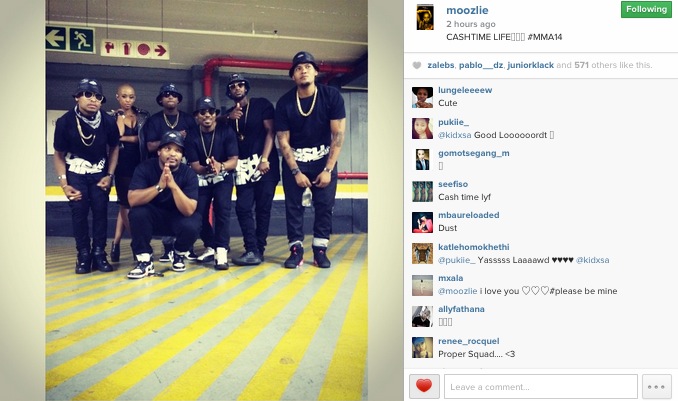 It's no secret that Moozlie is one of the coolest kids on the block, nor is it news that she's a hip hop fan and supports local musicians and local acts. But to see her blend into this image with her new Cashtime Fam members so effortlessly is too dope. 
Also, am I the only person who looks at this picture and thinks "Eish, don't mess with Nomuzi, she's got a crew of big brothers ready to f*** you up if you do (That's if she doesn't knock you out herself!)" 
Simply, badass. Don't even try to disagree.