Boity Thulo
was on a December getaway with her
boyfriend Anton Jeftha
and they let the cameras in. The two have tried to hide the fact that they are a couple. Faced with the pressure and growing interest from fans, they finally let the cat out of the bag and officiated their relationship on Instagram.
Read more:
"So You Think You'll Get The R450,000 Allowance Here?"
Welcoming the new year,
Boity and Anton,
took a much needed vacation to Mhondoro Safari Lodge, and had SABC3's The Insider film them.
The pair described their relationship as a "friendship" more than anything. They revealed that it's their sense of humour and their music tastes, which brought them closer together.
Boity said, "I love him for who he is," when speaking about her 'bestie.' Anton on the other hand is in awe over Boity's sense of humour. The two then shared a kiss on camera.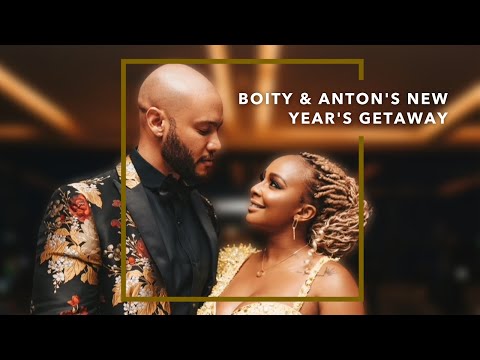 After learning about their relationship, trolls said it will end in tears in no time because celebrities are notorious for breaking up. Some brought up the R450 000 girlfriend allowance which Boity said she requires from her lover. They trolled Anton and said he cannot afford such a hefty amount.
In
Mihlali's YouTube channel
, she started a segment called Cocktail Hour With Boity where they made their own cocktails.
Mihlali revealed that her former lover used to give her R50 000 girlfriend allowance and Boity called it cute.
"I once had a girlfriend allowance and shame it was cute," said Mihlali. But the beauty blogger said this was a long time ago and that her girlfriend allowance now should be R100 000.
Boity on the other hand said she never had girlfriend allowance but when she asked for, she would receive it. But should she receive girlfriend allowance, she would accept R450 000 per month. For Boity R100 000 is not realistic for her and the lifestyle she has because she already works too damn hard for herself.
So can Anton afford R450 000 or was it merely content creation from Boity.
Read more:
Mihlali's Girlfriend Allowance Is Easy Money For Boity

Boity was nominated for an
E! People's Choice Award
for
African Social Star of 2021,
where she was up against
Lasizwe Dambuza
,
Mihlali Ndamase
and TikTok star Witney Ramabulana.
She said the most engagement she gets on social media is when she posts about Anton, "this is beyond incredible and is a reward for the people who have supported me and have had my back...I don't post anything from my personal life and people want to know, but he's (Anton) just a best friend," she clarified.
Read next:
Boity Receives 5 Nominations At The SAHHA
Image credit: Instagram