Famed local celebrity and viral youtube sensation
Lasizwe Dambuza
is a hot figure and he knows it, as followers have followed him through his journey of becoming a household name. Throughout this journey, Lasizwe has not been shy about introducing his flings and boyfriends to his massive following, while the reality star is keeping his most recent man under wraps let's take a trip down memory lane to see some of Lasizwe's most iconic exes.
The most recent boyfriend caused a media frenzy in the way they ended their relationship. Their romantic pictures and dreamy dates had us going SBWL that was until the relationship ended up in flames when
his boyfriend lied
about an important trip to cape town, Lasizwe even dropped him off at the airport only to find his then boo hanging out at The Great Dane A popular spot in Johannesburg.
Gino Dasilva was one of the first people Lasizwe ever went public with, back in 2017 when Lasizwe was just getting used to his magnitude of fame.
We can't forget
Wiseman Zitha,
the river actor who really took Lasizwe's fans for a wild ride. according to multiple reports he was spotted locking lips with lasizwe at a club in Johannesburg, fans also speculate that some of the mystery man photos Lasizwe had been posting were indeed Zitha. When Lasizwe posted a picture of him and the mystery man thought to be Zitha in bed together Zitha commented " moment for life". Zitha soon after dropped another bombshell by revealing he was in a relationship by taking to social media to post pictures of his new bride.
Lasizwe's relationship with SkeemSam actor
Cedric Fourie
was blurry, to say the least. While there was no formal announcement that the two were dating, they were spotted on many occasions acting like more than just friends; the friendship did however end really. Cedric has gone online to clear up rumours regarding his sexuality reiterating that he is an
LGBTQ+ ally and not gay himself.
And his
mystery man steve,
who famed author Jackie phamotse accused of being involved in the notorious
hockey club
- an alleged social club for Sandton's most elite people including high profile businessmen and politicians. Lasizwe was quick to address the impact these rumours had on him and his boyfriend Steve in a youtube video.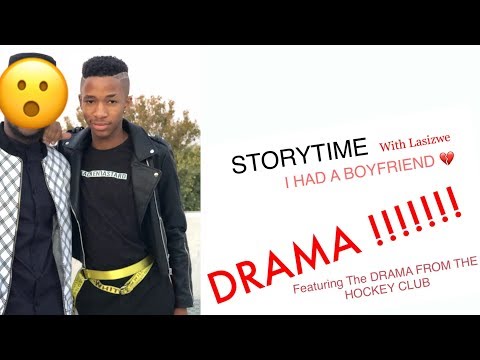 Let's not forget when Lasizwe trolled the internet with a
heartfelt Twitter post
of micro bae, Lasizwe flipped the script and trolled his followers for once by posting an impossibly small picture of his alleged boyfriend, driving tweeps into stalker mode.
Lasizwes new mystery man may not be all that mystery after posting a picture of him and his alleged boo in a warm embrace the popcornroomsa did some of their own digging and claim that they have allegedly uncovered the identity of Lasizwe's new bae.
A new mystery lover shortly after his last mystery lover was unmasked by Instagram users Lasizwe recently took to the gram to post another teasing picture of him and a faceless man. Fans believe this is a different man from the man in the previous post. Lasizwe even captioned the picture
"if I post my partner today and again tomorrow and you notice they are not the same please don't make your problems mine"
We are so excited to follow the rising star and his relationship.