Planning their wedding

"It's more than just planning a wedding, it's about understanding the emotions. I went crazy. I cried up until the day before my wedding," she tells Anele.

"Crying about stress - is everything going to work out? Are the things going to happen the way that you want them to happen?"


How much did they get paid for their wedding?

According to some reports, the couple got paid six/seven million in 2017 for the rights to broadcast their wedding.

"It definitely wasn't six million rands and I didn't get paid six million to do it.

Someone just woke up one day and decided to just write it down. People just love to give me millions. I just wish it would come in real life."


Her wedding day

It was raining on her wedding day, and the rain stopped before she walked down the aisle.

"It had rained a few minutes before I walked down the aisle. It was slippery. My veil was actually sticking to the ground after my dress. Every time I walked it was pulling me back and falling off.

"The most amazing thing about it is I was literally in the car before I walked down the aisle. When I walked out of the car the rain stopped. The clouds cleared, the sun came out and you saw a rainbow," shared.


They didn't go for marriage counseling

Minnie told Anele that she and Quinton didn't go for marriage counseling before they got married.

"We didn't go for counseling before we got married. Maybe it's something we'll have to go to. With the show and producing, we actually didn't go to counseling.

"But, I also believe we have a different kind of relationship. We were best friends for many many years, so our communication is very intense. I speak to him like I speak to my best friend and therefore there are a lot of things that new couples who are about to get married are still trying to figure each other out. We've known each other for many years," she explained.


What was said at her Umembeso
At her Umembeso
her elders sat her down. "It was understanding that this position came with a lot of responsibility. Now I'm no longer just Minnie Dlamini, I am now Mrs Jones. Now I no longer represent the Dlamini family but I represent a new branch. And everything I do and everything I saw has consequences to those people.
"It was understanding that I've got a whole new set of ancestors that I need welcome into my life. It was also about understanding that being a good wife is about being a good person to my husband and us just always being in sync," she shared.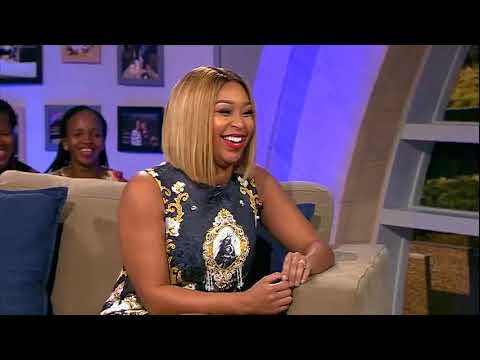 Main Image Cred: Minnie Dlamini Instagram Account
Read Next:
Slik Talk Attacks Minnie's Failed Marriage