Beyonce's not so little baby sister Solange has officially tied the knot with her husband, Alan Ferguson.
The 28 year old singer married Alan Fergus (51) during an intimate wedding attended by close family and friends over the weekend.
All attendees including the bride and groom wore ivory coloured outfits for the illustrious affair. Now of course we know that the guest list was nothing more but a star-studded affair with the likes of brother-in-law Jay-Z and the most famous three year old in the world Blue Ivy in attendance too.
One person who really surprised us at how much they've grown is Solange's 10 year old son Julez (right side). The boy actually looks 14 to us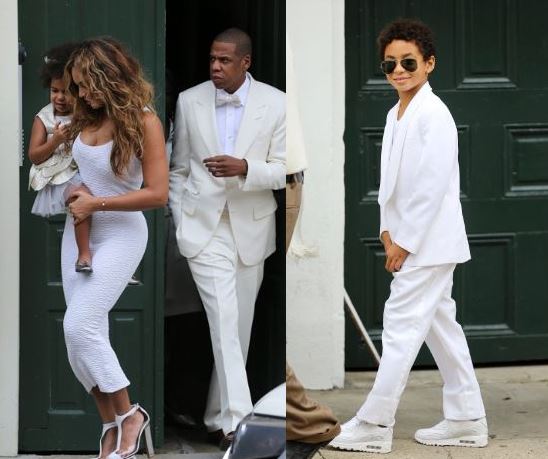 Earlier on this morning the internet was abuzz with pictures of Solanges' wedding splashed all over. One of our favourite pictures from the wedding is the picture below of the Knowles ladies, titled "Keeping up with the Knowles"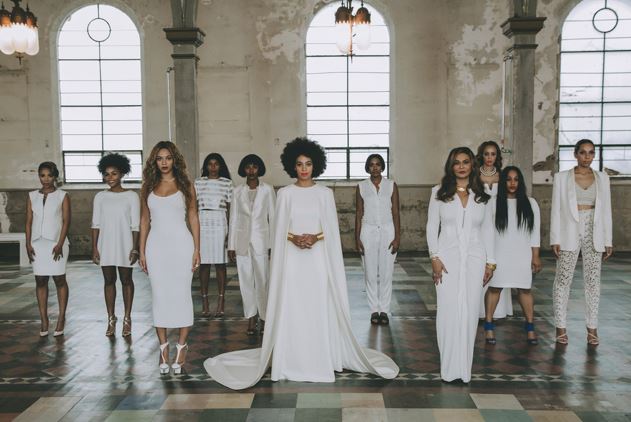 Solange's hubby has a very impressive catalogue of music videos he's directed such as Janelle Monae's "PrimeTime" featuring Miguel, John Legend's "Greenlight" featuring Andre' 3000.  He even did a couple of videos for his new sister-in-law Beyonce' which includes videos like "Dance for you" and "Party".