In the early hours of the morning, grieving South African rapper
Kiernan Forbes
took to social media to share a snippet of a song we think he wrote for his late fiancée
Nellie Tembe
title Tears Run Dry.
In the track,
AKA
opens up about how hard it has been for him to wake up with
Nellie
, not by his side. Although some parts were a bit harder to hear, check out the lyric to the song below.

Hook

First thing on my mind/When I wake up.
I cannot feel sunshine with you not waking up by my side.
Nothing else can replace us. Try to break down and cry, but all my tears run dry.
We left out some parts of the hook that were harder to hear. Check out the verse below.

Verse

I was you in my dreams
(Second line was unclear to us)
Not because I don't want to link up with you again
But because when I wake up reality Is deep.
Check my phone I reach I could see usual routine
Damn, we had so many plans mfanagithi
And I call you that because you my bestie not my bi**t
When I got to bed you gon remind me brush your teeth
That's my favourite version of you, you were just at ease
I found the most beautiful girl I had ever seen.

It's important to note that transcription is how we heard and interpreted the rapper's words. Because the track is not out yet, we cannot confirm the lyrics.
Kiernan
recently made a return to social media since the untimely passing of his wife-to-be Nellie. Speaking to Journalist
Thembekile Mrototo
in May, AKA revealed that Nellie took her own life following an argument that they had.
"Got to the point where we argued more and the thing that really breaks my heart – I have my ring with me – it's the only thing that I have of her belongings and she took it off and threw it at me. We said very mean things to each other and I left the room. Came back to her room because I had taken her phone.

"And things took a turn for the worst when we got to a point in the argument where Anele kind of threatened to kill herself. I had called reception for security and kind of tried to remove myself from the situation. And I think out of panic, I didn't want to be there or feel that this was going to happen. So I went to the bathroom and when I came out of the bathroom she wasn't in the room. And I looked around the room – she wasn't there – I get to the balcony and I look down to the street, that's where she was."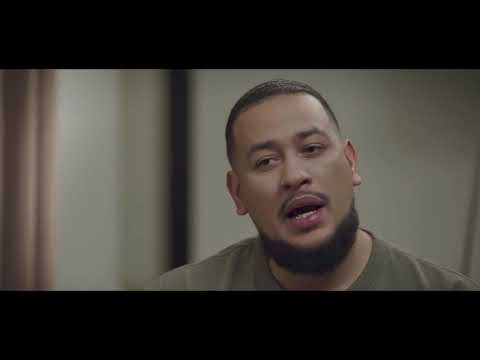 Read Next:
Pearl Thusi Loses A Loved One
Main Picture Credit: AKA Instagram Account @akaworldwide