It's doom and gloom this Tuesday morning and this grey weather in Gauteng isn't making things any easier. I'm sure the daunting prospect of us all being back at work has finally settled in everyone's mind by now. On behalf of ZAlebs, we trust that your weekend was filled with much-needed rest and family time; unfortunately for some of our artists it was business as usual, and when business is on the rise, the wallets are also fattening up too.
Here are some of the local artists who seriously cashed in on all the past Easter Weekend festivities.
MiCaSa iJika ne mali
The MiCaSa boys were out and about in Durban this last weekend as they hopped from one gig to another and all we could think of as they shared these pictures with us, was….Ka Ching, Ka Ching. Go get that money boys!

Rand signs for Khuli Chana's radio Tour
Now Khuli Chana's Easter Weekend hustle began days before the long weekend as he embarked on his Mahamba Yedwa_Motsipe Radio Tour, that not only celebrates his new single Mahamba Yedwa but also his 10 year run in the music industry. From Durban to Cape Town and East London, Khuli was not leaving any cheque unsigned. With all the money he cashed in, over the past 2 weeks I have no doubt that Chana man will use that money, to create one of the most quality music videos to come out of our country for his single Mahamba Yedwa. From hopping from plane to plane, to appearing in pumping clubs, Chana's bank account must be looking quite impressive right about now.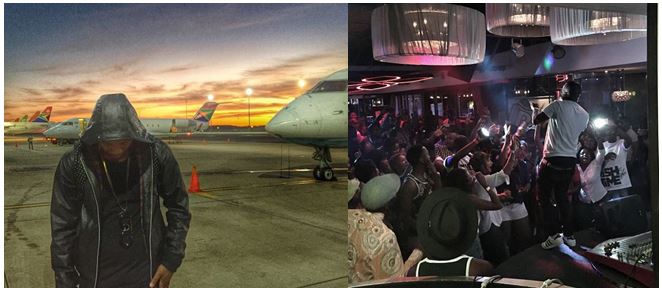 Oskido iBelieve in your grind
If there's one SA artist who is smiling all the way to the bank, it's the O.G Oskido. Just days after completing the South African Miami Invasion at the end of March the man took the Easter weekend by storm. Oskido showed no signs of fatigue as he not only completed an undisclosed deal with Vodacom…(hmmm wonder what's that about) but also jetted off to Durban for the Easter Sunday Experience. Oskido's weekend was so good that he even posted an Instagram video of himself with the likes of Big Nuz and DreamTeam, sharing a round of drinks after a successful show. Don't know why he deleted that video though, there's nothing wrong with patting yourself on the back after a weekend of serious hard work. Oskido I Believe!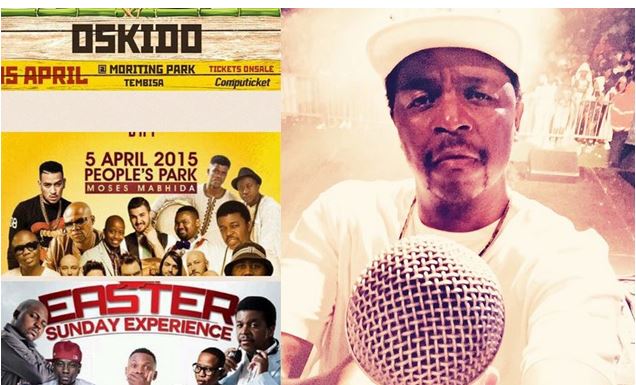 What did YOU do this weekend?