Just when you thought Big Brother Mzansi couldn't top Sunday's secret surprise- BB pulls a fast one on us and announces that amongst the four housemates nominated for this week's eviction, no one is getting saved nor replaced.  Yikes! We guess all you Iris, Mandla, Lexi and Poolie fans better start popping those votes?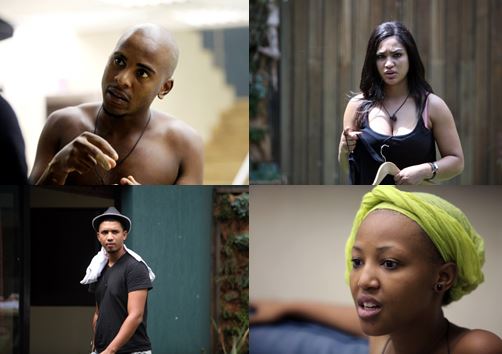 ​
This week's nomination is undoubtedly the most difficult nomination in the Big Brother house as these four housemates are not only competitive but they're also the most loved housemates in the game.  Yes, even Poolie aka the "furniture" has a strong backing behind him.  We find it so hilarious how some of you become gobsmacked every time he manages to avoid getting evicted.
Meanwhile for Kat, Loko, MK and Sol, their participation in the finale on Sunday, 6 April is pretty much guaranteed. Speaking of Sol and Kat, Big Brother made a sly move by letting Sol be Kat's visitor at Suite 501.  Thank goodness nothing sexually transpired between the two- this is especially surprising considering how Sol's sexual thirst has been at an all-time high since he stepped foot into the house.
"I'm a man big brother, a man who's been out of action big brother" he said during his diary session on Tuesday.
Kat retaliated during her diary session and made it clear that Sol will not be getting any of her goodies, not now, not ever.
Good for you Kat!