Black Coffee and Enhle only communicate via email


The Podcast and Chill interview with Black Coffee has been lauded as one of the best interviews to date from the channel. A fact which is asserted by viewers who got to watch the interview on YouTube versus the history-making Ster Kinekor premiere of the interview.


But in the YouTube interview, he did share details on the end of his marriage. While he did not go into detail as to the cause of the end of his relationship or the allegations of abuse levelled against him, he did confirm being unfaithful and having two children out of wedlock during the time of his marriage.


Moreover, given the many allegations that Enhle has levelled against Black Coffee, he also confirmed that their only current form of communication is via email. This is as this form of communication ensures that there is a paper trail of the communication so that neither can make unfounded allegations against the other.


Interestingly, Black Coffee shared that he has no intention of getting married again. This was after, he asserted that while their divorce papers are ironclad in terms of the settlement agreement. He and Enhle are still not officially divorced, but would not share what cause for the hold-up is.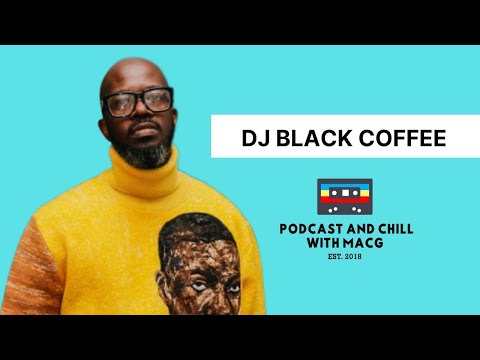 Additionally, Black Coffee confirmed that he was currently in a relationship. A fact which coincided with his recent posts on social media as she showcased what many assumed was the girlfriend in question as the mystery woman.
Moreover, another revelation that the interview confirmed was the face of
Podcast and Chill
's Ghost Lady. This is as the team photo with the producer-DJ seemed to confirm our own reports on the identity of the podcast's co-host. More than just her face, all that is known about the co-host is that her name is Khanyi.

Image credit: ZAlebs