Acclaimed producer-DJ Nkosinathi "Black Coffee" Maphumulo
was the special guest who was able to make
Podcast and Chill
make history for the second time around. As the podcast is scheduled to be uploaded for the general public on Thursday, 2 March 2023. This is what you can look forward to, and what you are not going to get by watching the episode.
Black Coffee's Podcast and Chill Interview: What to expect?

Pros:


The interview:


Firstly, the interview gives an in-depth look at Black Coffee and his background, his journey to becoming "Black Coffee," and the many "beefs" he has had with the likes of Shimza, Prince Kaybee, and
Zakes Bantwini
.
Secondly, seeing MacG, Sol, and Ghost Lady in awe and idolise while still being able to create an engrossing interview is a thing of wonder.
Lastly, this interview let us into the mind of the musical genius that is Black Coffee. More than his last most telling
Anele Mdoda interview
which was over five years ago before the Grammy and during the early days of his Ibiza residency.
Cons


IT WAS CLICKBAIT

2. Watch the trailer: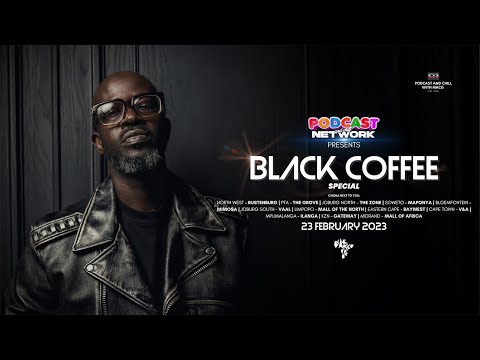 It was clickbait at the cost of R120.00 per ticket!


When the trailer for the Podcast and Chill Black Coffee interview was released. We knew that the team would talk about Black Coffee's rise to international acclaim, which it did.


However, the trailer has also promised that Black Coffee was going to address the allegations of infidelity and what triggered his tweets which led to him and his
estranged wife Enhle Mbali
's showdown on Twitter in December 2022 into January 2023.
A fact which can be believed to have attributed to the interview landing on Ster Kinekor. But if you thought you would get any information that the trailer promised, you will be sorely disappointed. This is as MacG nor the team actually ask Black Coffee any questions relating to his marriage and subsequent tumultuous back-and-forth.


From the interview, all we get to know is that the two have not finalised their divorce from what Black Coffee hinted at. Moreover, that when Black Coffee met Beyonce for the second time, he tried to make a conversation by sharing that Enhle was behind one of her Global Citizen 2018 costumes. That is it!


All of this would have not been a problem if 1) the trailer did not suggest that Black Coffee would address the big elephant in the room, and 2) if the public weren't made to pay to watch an interview which everyone knew why it was hotly anticipated only to not address it or even speak to why the matter was not addressed.


As such, the interview gave a sensitised version of Black Coffee attempting to reconcile the "dusty boy from the rural areas" with the man he is today. Rather than interrogate the decisions which continue to haunt him and might have resulted in his toxic marriage, which was what he and Podcast and Chill set up the context of the interview as.



Image credit: ZAlebs