DA Les
got a chance to set the record straight on
Lasizwe's Drink Or Tell The Truth
show on YouTube this past Friday.
Read More:
DA Les On Why He Will Never Work With Bongani Fassie Again
Not only that, but the rapper also revealed that he and his baby mama are expecting another bundle of joy.
Lasizwe asked DA Les about a diss track he allegedly did about AKA.
"You did a diss track about AKA sleeping with your baby mama, Is that why you are not cool anymore? will you ever make peace?"
asked Lasizwe.
DA Les made it clear that the track was never about
AKA.
He responded: "
I am glad you asked. No.1 that track was never about AKA and that's on period. No.2 don't believe everything that people say and No.3 I love my family with all my heart so I just decided to choose a path of family and I got a new kid on the way."
He also made it clear that he is expecting a new baby with the same woman. He added that he made a decision to focus his energy on things that matter to him.
Speaking about his beef with AKA, DA Les said:
"We were at the Spar the other day and we were just conversating so there isn't any beef just because MacG said something it does not mean it is true."

He added:
"Gucci snakes is not about AKA, what the hell! Gucci snakes is literally about Gucci snakes."
In May this year, MacG read out a letter that claimed that AKA
cheated on his late fiance Nellie Tembe with DA Les' baby mama.
"Nellie was suffering in her relationship, she struggled with cheating and abuse from Kiernan. It started last year when she had mentioned to me that she had tried to take her life after finding out he had been sleeping with other women. But what shook Nellie was when she found sexual messages on his phone [between AKA and DA Les' baby mama,"
the letter read in part.
DA Les refused to confirm or deny the allegations when contacted by
IOL
. He said he chooses to focus on the well-being of his family.
"In moments of tragedy, there are no winners. It is with a heavy heart, but I choose to focus on the future where my family and love is the baseline; I think we need a lot more of it to go around, as no one wins in conflict,"
said DA Les.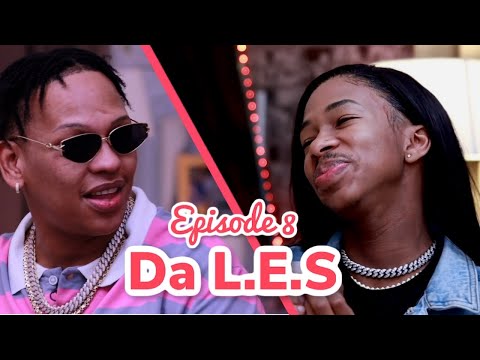 Read Next:
Simz Shows Off Her Sisters
Image Cred: Instagram