Celebrated Hip Hop DJ and music producer
DJ Dimplez
is currently being laid to rest today at a private venue, which is being attended by close family and friends. The DJ passed way on Sunday, March 6, after having suffered a sudden brain hemorrhage.
Read more:
DJ Dimplez Has Died
Confirming the news of his devastating passing, his family issued out a statement and confirmed the cause of death as well.
"It is with deep sadness that the Mooi family announces the untimely passing of Boitumelo Athiel Mooi, popularly known as DJ Dimplez. He passed away on 6 March 2022, from a sudden brain haemorrhage," the statement read. "We ask for your space and respect as we process Tumi's tragic passing. Thank you for your understanding," they concluded.
In a private ceremony, family and friends are currently gathered to give him a dignified send off.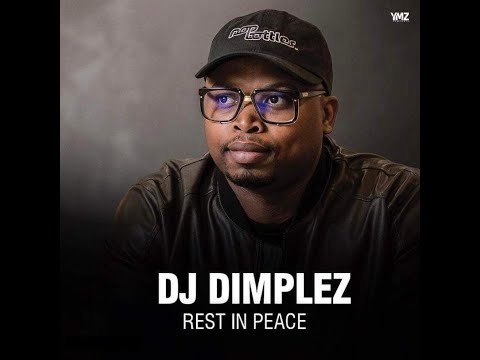 The Pop Bottles originator made a huge contribution to the music industry and his colleagues all sent out their heartfelt condolences to his family.
Sizwe Alkaline, also known as Reason, said, "You were one of the last real niggaz alive. And now … you're gone," he wrote. "The only joy I have is knowing that I got a chance to express my love and appreciation to you in person. I had let you down last year and You loved, forgave and schooled me through it. Like an older brother would. And for that… I poured my heart out to you for being a f**ken dope a** human," he continued.
Okmalumkoolkat, posted a lengthy message on his Instagram, which read in part, " I, personally learnt a lot about how to see your vision through, from watching him and his team pull off those events and how they sold and marketed the brand, and got other brands involved was genius as well.
"I have definitely come to realise that the industry we are in, which is one that we have created in South Africa, is always quick to move on onto the new, and we don't pay enough respect to people that literally gave their lives to the game. We don't honour them enough, while they are still alive. We write heartfelt RIP posts like these because there are no platforms where people are celebrated."
Dimplez
once trended when he accused a woman, who allegedly has his child after a rape incident. While many made jokes about his rape ordeal, he gained support from some who vowed to help him get justice.
"I have noticed the various social media posts and allegations by Ms. Mamdiarah "Kinky" Diakoumpa. On the advice of my legal representatives, I wish to not address the matter nay further, on social media or any other public platform. Nor am I at liberty to do so, as the matter is before the relevant authorities.
"I do however wish to take this opportunity to thank those who have reached out and offered their support and words of encouragement during this time," he thanked.
Read more:
DJ Dimplez Addresses Alleged Rape Incident
Image credit: Instagram