Lamiez Holworthy
took to
Instagram
to announce that she has been working on a very special project for her fans.
She said,
"And I am finally ready to share my debut single with you all. It took me so long to release my own music for a number of reasons and now? Now I am finally ready to share my gratitude, who I am, my journey and all that is yet to come the best way I know how- through music.

Thank you
@dripgogo_official
and
@the_lowkeys012
for helping me put together such a special piece.
#sthokoze
officially drops on all digital platforms this Friday 6th August"


If the name Drip Gogo sounds familiar to you that is because it is familiar. Drip Gogo real name Nhlanhla Moqhayi, was featured on an episode of
Date My Family
in April this year. From the get go Drip Gogo introduced himself as such and made it a point that people knew who he was.
Unlike
DBN Gogo
who is not a real life
Sangoma
, Drip Gogo is a
Sangoma
and has underwent the whole process of ubungoma.
The 22 year-old is a rising yanos musician that has worked with
Lamiez
, DJ Sumbody and Junior Taurus on his own project. Drip Gogo was featured on the Yanos track that is slowly climbing the airwaves,
Iyamemeza.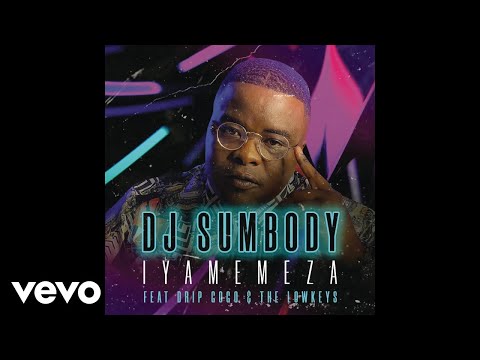 Reacting to the snippet of her song, this is what people said:
@the_boujee_traveller said,
"This song is fire 🔥🔥🔥🔥 can't wait to hear it okayed across the nation Akere!"


@kamogelo__shaun said,
"Listen Queen! You are a goddess, never forget that.❤️‍🔥❤️‍🔥❤️‍🔥"
@its_angelkay_ said, "I
loved this song the moment I heard it for the first time ko mixing
🕯🕯🕯🔥🔥🔥"
@dineo_mashobane said,
"I for one can't wait to listen to this track ❤️🔥🙌God Bless aus Lamiez
❤️❤️❤️"
@nthabi_mosehla said,
"Yizo as long as there is you lamiez am in❤️💞💃💃🕺👯‍♂️"


@phindile.topaz said,
"Congratulations motho wa wame le para la hau😍😍God bless hulle!!!"


We are definitely ready for this single. If the snippet is anything to go by, it will definitely be fire.
Almost a month ago, the DJ got body shamed after a picture of her posing with Amapiano's finest Zuma and Reece Mdlisa, as well as her former co-host DJ Speedsta went viral. Her cellulite rubbed a female follower the wrong way and she gained the courage to shame Lamiez for it.
Lamiez
came for the troll who complained about her legs, saying she wears fake clothing and is actually way bigger than her in body size. "
It's firstly that fake Versace t-shirt then most importantly the fact that you are way bigger than me yet you in my comments. Why, Is it because it pains you to see me so confident and now you want to inflict your insecurities on me? What a joke,"
she laughed.
Lamiez
then shared a separate post wearing the same outfit which exposed her thighs saying this is her, in her most purest form and people should just deal with it.
"My name is Lamiez Holworthy and this is ME in my purest form. I'll be damned if I edit my pictures to appear tinier or to hide my cellulite or stretch mark or two"


Yassss Queen. We love this not just for you but for every woman that has ever had to deal with online trolls because of how they look.
Read Next:
Thembisa Is Fighting For Her Life In Hospital
Main Image Credit: Instagram/@lamiez_holworthy