The remix song of Tsiki Tsiki where he featured Professor, AKA and Mampitsha of Big Nuz was released for the first time and it got to be number one on the day.
The video for Tsiki Tsiki does not disappoint – it's a feel good visual.
Tsiki Tsiki is an original song by Mdu Masilela which was a hit back in the days but the hip hop boy brought it back with hip hop tunes and made it a hit again.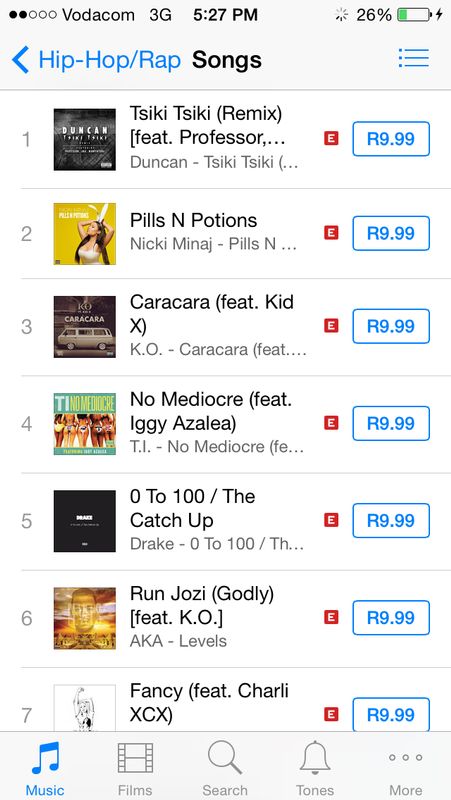 ​
"I still don't believe that as a new artist I was able to unseat Nicki Minaj from the number one spot, it doesn't matter that it was for a day but it means a lot to me.  It shows that people are enjoying my music, I am over the moon," said Duncan.
Just in case you don't know Duncan, he is the Durban based artist signed under the Sphethu record label - which has produced the likes of Zakwe.
Duncan is not much of a newcomer in the music industry, he has featured in Zakwe's song called Isukile and on Pro Kid's Khayalami.
 "My dad used to sing with Black Mambazo when they were growing up and unknown in the industry, so I guess music runs in the family" he said.
Congratulations Duncan, we hope you will hold that number one spot again soon.