Hungani Ndlovu
is an actor and professional dancer who is somewhat of a perfectionist.
He started dancing at a very young age and it was only in 2011 that he realised what he really wanted to do in life.
Imagine having attended a school which is run by FliiStylz, one of
Chris Brown
's choreographers, we couldn't expect anything less from Hungani.

Here's a look at Hungani Ndlovu's biography.


Hungani Ndlovu Wedding Ring
Hungani Ndlovu
has faced some criticism from followers who noticed that he was not wearing his wedding ring.
Fans were overjoyed to know that
he and Stephanie Sandows had tied the knot
a few weeks ago. Even though the couple and their fans are still in celebratory mode, there are a few people looking out for signs that might indicate trouble in paradise.
The actor shared some photos from his SANS Group company workshop. In those snaps he can be spotted without his wedding ring.
A troll decided to overlook the important message that was relayed in the post by the actor. The comment suggested that there is already trouble in paradise and Hungani had gotten rid of his wedding ring.
He responded by saying;
"lol really… so I can't take it off. Tjo imagine. The marriage isn't the ring, It's far beyond that."

Hungani Ndlovu Scandal
Popular e.tv soapie
Scandal!
has dismissed a report by Sunday World that actor
Hungani Ndlovu
has been fired. In one of the issues of the Sunday tabloid a feature "Scandal! fires Romeo" was the headline news on the front page of the paper.
Hungani portrays Romeo on
Scandal!
and is one of the show's leading actors and a huge viewer favourite, so his exit would leave many heartbroken.
Scandal!
production took to their official Twitter page to dispute every allegation stated in the article on Sunday, claiming he has not been fired by production.
"Hungani has not been fired by production. We're happy with his excellent professionalism and work ethic,"
read the tweet in part.
Hungani Ndlovu Age

Hungani Ndlovu was born on June 19, 1994. He is 26 years old.


Hungani Ndlovu Education

He studied at Flii'Cademy, in Los Angeles, where he learned the art of choreography and also graduated in acting for film.
Hungani Ndlovu Early Life
Hungani Ndlovu was born and raised in Bushbuckridge in Nelspruit, South Africa. He was raised alongside his 3 siblings and they are descents of the Tsonga community.


Hungani Ndlovu Marriage
Well, it had been a long time coming and Hungani Ndlovu is now a married man.
The couple has been
consistently gushing over each other all over social media
for years now. Even though they constantly share their love with fans, they have to be one of the most secretive couple.
Even with those cryptic photos shared on Instagram, fans immediately put two and two together.
The couple tied the knot in 2020 in a beautiful ceremony where they had close friends and family.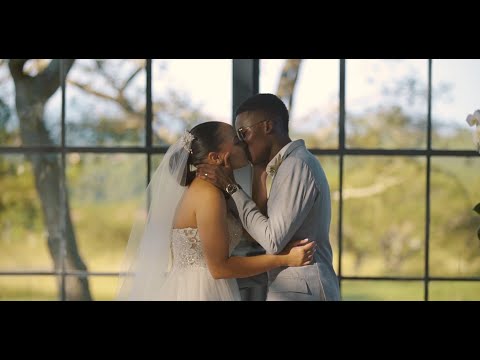 Also read : Sizwe Slams Trolls For Dissing 'A Grieving Family'
Hungani Ndlovu Career
Many know him for his famous dance moves that he usually posts on his social media. It is so hard to miss as one can tell that this is something he has been doing for a while now because he's so good at it.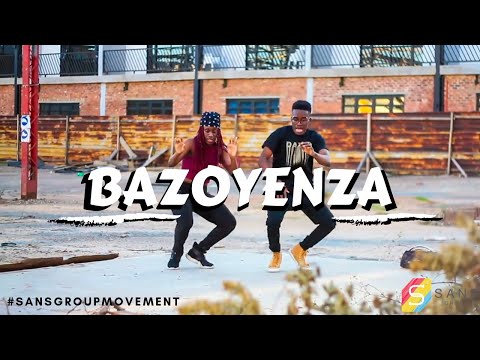 Hungani Ndlovu
is one of Mzansi's most renowned actors and his role as Romeo Medupe in etv soapie Scandal has him winning all the praises from viewers and critics.
His first role on TV was in Memoir of an honest voice which got a nomination for the best short film in 2015. The following year he saw himself land another role in a short film titled, 'Because You're Black'. He acted along side, Reine Swart, Brian Mlambo and Gopala Davies.
Being on the big screen was definitely meant for him.
He plays the role of an actor named Romeo in the soap Scandal. Romeo from Scandal is quite the mischievous and troublesome guy who's made a number of enemies.
"Four years ago on March 29 (in 2016 for those lazy to count backwards) my girlfriend (now wife), family and friends were anticipating my TV debut on e.tv's Scandal!. All glory to God. Grateful to still be on the show and have the audience still so excited and receptive towards my character." he said


He even falls in love with Ingrid, who happens to be
Stephanie
his wife in real life, in the show.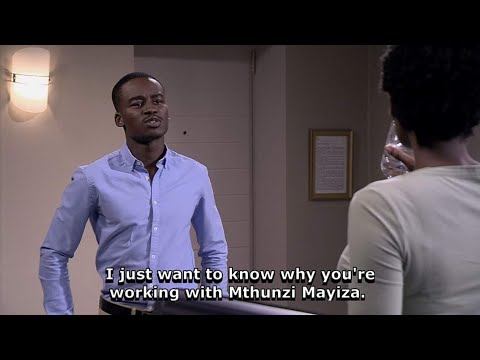 In 2018, he starred on the web series titled
'LOVE'
which received raving reviews from fans and viewers.
His acting prowess got him the opportunity to feature in
Black Coffee
's music video 'Wish You Were Here. This was released in 2019.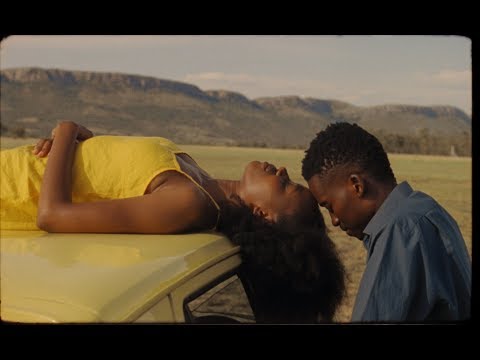 The talented actor has wowed Scandal! viewers and now many want to see the actor tackle a new role and some have the perfect production for the actor to join,
Blood and Water.
Netflix's
Blood and Water
had viewers singing it praises from the cast to the storyline and news of a second season of the drama series was well-received by fans.
Fans of Blood and Water can't stop imagining
Hungani
on season two of the popular show and even he can see the vision, but of course, can director Nosipho Dumisa imagine it?
Hunagni Ndlovu Domestic Violence Survivor
The actor wants to break the stigma
.
In an effort to motivate others who have been in his shoes,
newly-wed
Hungani Ndlovu
has opened up about his experience as a domestic abuse survivor.
The
Scandal
actor has been vocal about his abuse which he suffered at the hands of his then girlfriend back in 2015, whilst he was living in Los Angeles. He spent three years studying in the United States.
He revealed that the woman he was dating would often get physical especially during the last six months of their relationship. They were together for a year and six months.
"I got into an abusive relationship when I was still in the US. My girlfriend at that time would get physical with me. We were together for one year and six months. The last six months together were so abusive.




He talked about his upbringing and how he was taught to not lift his hand on a woman. But because of the abuse, he grew tired and retaliated.
Hungani Ndlovu Business

Hungani Ndlovu founded an artist development studio called SANS Group, which was his way of helping others in the creative industry.




SANS stands for Strong Attitudes Nurture Success. The group teaches acting, dancing, showbiz, and they also run a small agency where they help upcoming actors to be able to break through the entertainment industry.
Hungani Ndlovu Philanthropy
The star is giving back to society and transforming lives the best way he can. He is one of the four directors at Matrixmen which is a NPO that supports Male Victims Of Abuse. As one who has been in the same predicament, Hungani Ndlovu also wants to help other male victims in his country.




Hungani Ndlovu is also the co-founder of The Ndlovu Foundation which is an NPO that focuses on youth empowerment and helping people find their life's purpose.


Hungani Ndlovu is one who believes that hard work pays off and he is solely focused on helping the entertainment industry in the country develop to greater heights.

Main image credit: Instagram