She's well known for her role on
Isibaya,
winning many hearts with not only her charming looks but also with her humble persona as the character of "Qondi".  ZAlebs sits down with
Jessica Nkos
i as she tells us how she's been handling the fame, her father and her love struck relationship with "Fezile "
Hi Jessica, welcome to ZAlebs. Please can you talk us through your Top Billing audition?
"It's so weird, because there was another interview I had with a certain newspaper and it had mentioned my audition on Top Billing. So because of that article, people now think that I'm going to be the next presenter on Top Billing! I have to keep explaining to people that I actually do not have a job on
Top Billing
it was just an audition I did last year.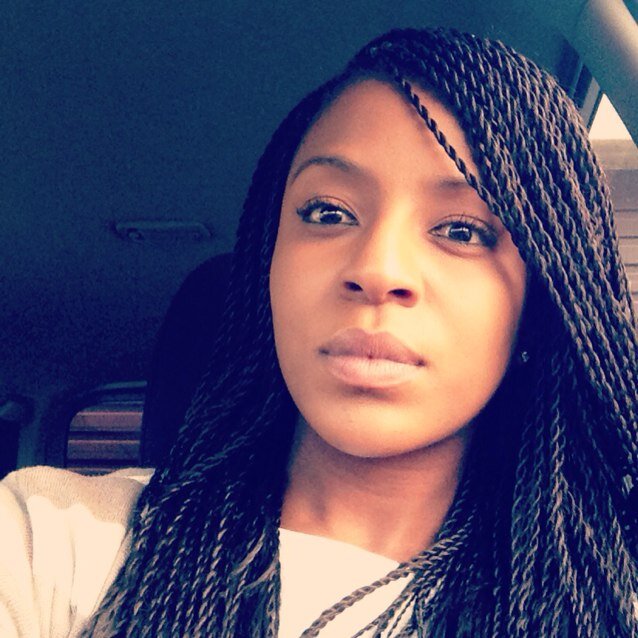 Jessica Nkosi only made it to the top 100 which is quite unfortunate; we think she would make a great Top Billing presenter.
The love you've been receiving via social networks and the public in general has been immense.  How do handle the fame as a fairly new comer in the game?"
The love I've been receiving from the public has me in awe at all times.  Initially I thought people were going to be mean and nasty because of what I've witnessed in the past but the positive response has been overwhelming in the greatest of ways.  I was a bit unsure of how people were going to be receptive to us, especially considering that this is a Zulu show and if we were actually going to do justice to the language.  It's great to see that even the industry people appreciate and respect the work that I do and love.
You speak Zulu so fluently did you study the language in high school? 
You know I'm actually Swati but I grew up with my mother who is of Zulu ethnicity. I've never spoken isiZulu as much as I do on the show but I've learned that I can speak it quite well.  When we read our scripts I surprise myself at times because I tend to find out that I know certain words in Zulu that I never thought I knew. In matric I also chose Zulu as an extra subject just to get extra credit so I could get myself into Varsity and I got an A for the subject, I tend to hear people say that Zulu is difficult I find it quite easy but I will say that I sometimes get a little headache when reading Zulu, it's a language that you carefully have to read but I absolutely love it.
On the topic of isiZulu how hectic is the Isibaya script when reading those Zulu lines?
I don't think people are aware of this but we (the cast) translate the scripts ourselves, so we translate them from English to Zulu.  I've even gotten to a point where I even read the script in Zulu now, even if it's still in English.  At first it was a lot of hard work but it gets easier with time and I think what makes our scripts even more interesting is the fact that we have a cultural advisor who assists us when having to do certain ceremonies like for instance the one we did for
"Thandeka"
that involved ukubonga indaba (The announcement of a young couple's relationship).  For those episodes we had a cultural advisor who even came on set to ensure that we performed the ceremony correctly and honestly I didn't even know what ukubonga indaba was and what my role would be with the ceremony until the cultural advisor broke it down to me.  There's really a lot of research and hard work that comes with deciphering the Isibaya script.
Would you perform the ceremony in real life as well?
That would be quite interesting, telling my parents that hey, I have a boyfriend and we're quite serious.  It would also be a cool message to other girls can stay away from my man (Laughs), It's a very romantic gesture which I'd compare to something like a promise ring.  So yes I'd definitely do ukubonga indaba.
Ever wondered what your father would say to you if he were alive today? Especially considering the amount of success you've accumulated at such a short period of time.
My daddy would be so proud of me.  All he ever wanted for me was to follow and pursuit my dreams and to ensure that I had the best education as well as being happy. 
What's your comment on 'Fezile' being compared to 'Robocop' by people on twitter? We thought the comparison was so hilarious?
[Bursts out laughing] They also call him Chuck Norris but you know, obviously he's a very masculine man and his character is also very masculine.   So yes the Robocop comparison is very hilarious he does have that 'don't look at me' aura about him.  A lot of people ask me how ''Fezile'' (
Andile Mxakaza
) is when out of character and honestly he's quite the opposite.  He speaks English most of the time and he actually speaks very fast like his character ''Fezile''.  He's also a sneaker jeans type of guy, occasionally shows off his muscles too.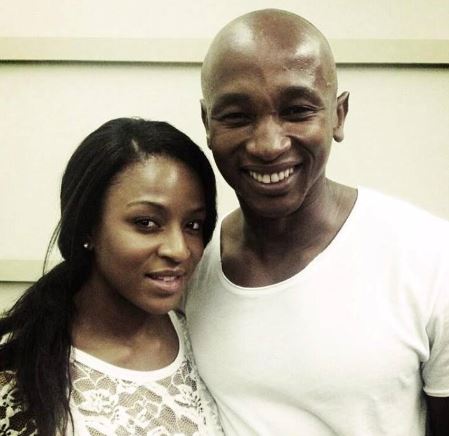 For people who are only starting to watch Isibaya now.  What would you say to convince them to continue watching the show for the next coming months?
I have to be very careful of what I say before I spill out all the beans but what I will say that it's still going to get more frightening, surprizing and there's definitely going to be more twists and turns in the plot. People definitely need to keep watching Isibaya is going to be on some other level, especially nearing the end.